Boyzone fans are in for a treat this weekend as singer Keith Duffy strips to his trunks for an appearance on Tom Daley's diving show Splash!
The 'Love Me For A Reason' star can be seen showing off his toned physique in pictures of him training for the second heat of the ITV show.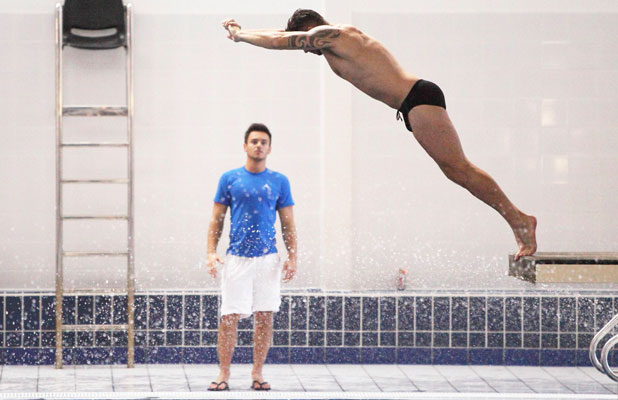 Well, we're certainly going to be tuning in!
Sadly the Boyzone heartthrob chose to wear a shirt for his official promo picture taken beside the pool…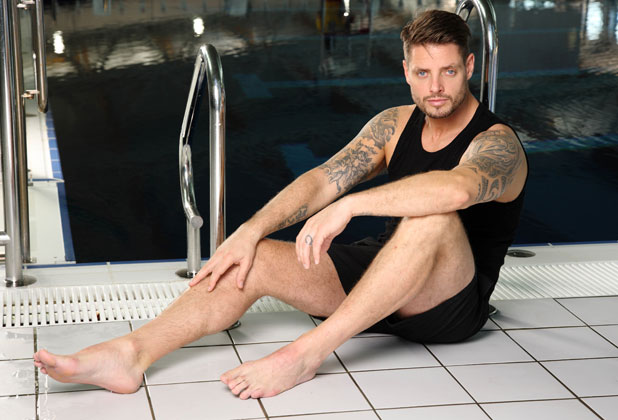 Keith is seen training alongside Olympic bronze medalist Tom in the pictures, who also stripped off to his trunks to demonstrate the right technique for a dive.
Keith
and
Tom in trunks? Saturday night sorted then!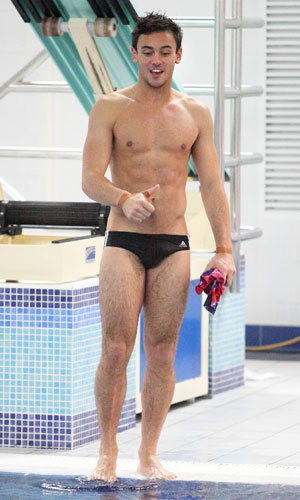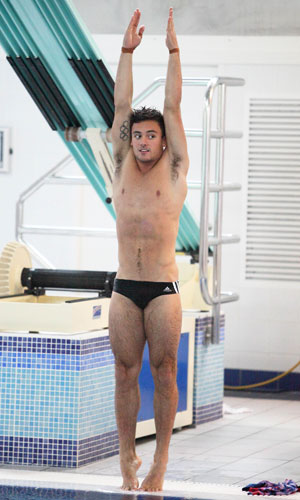 Other celebrities competing in heat two include television presenter Anna Williamson, presenter Paul Ross, rugby star Martin Offiah and entertainer Toyah Willcox.
Anna told
Reveal
this week: "We are learning a sport – and a dangerous one at that. I am enjoying myself but the pain and wear and tear your body goes through with the training is something that I don't think anyone expected."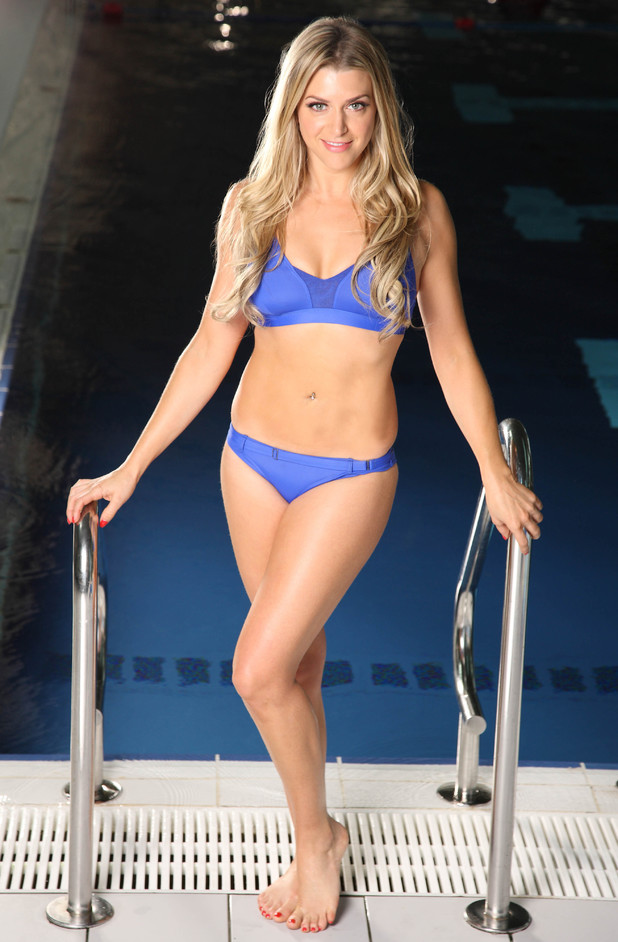 "I'm covered in bruises, I've had whiplash, my shoulders have gone, everything hurts. But it is quite good to push yourself and stray from your comfort zone."
She added: "I've got bruises on the back of my legs and if you hit the water wrong, being a girl, you do hit your boobs first. And it does really hurt. The way I describe it is like someone whacking you with a really stiff tray – it's that kind of feeling. It's a good job it's winter so I can cover my bruises with tights!"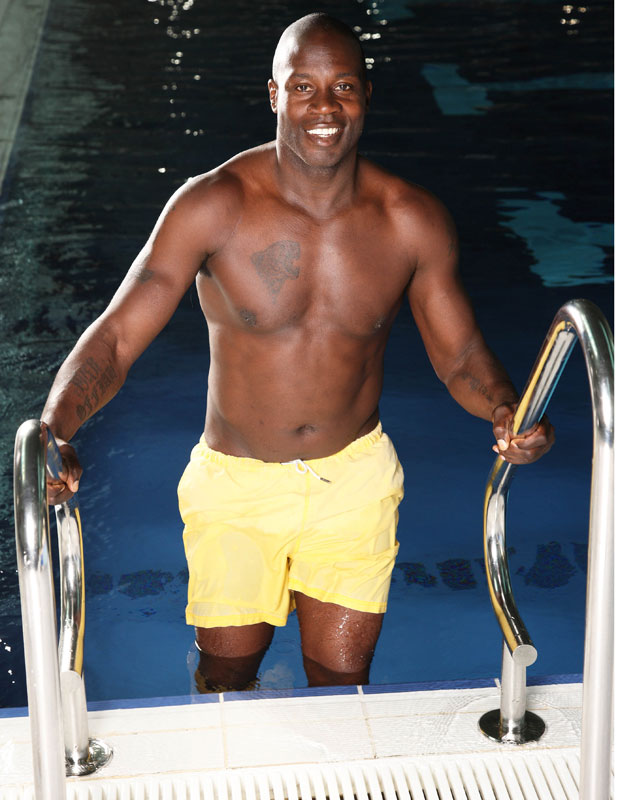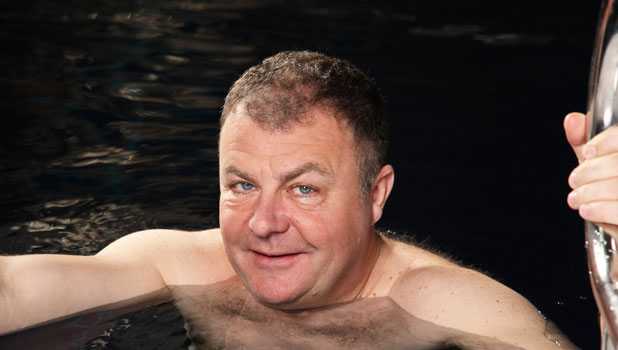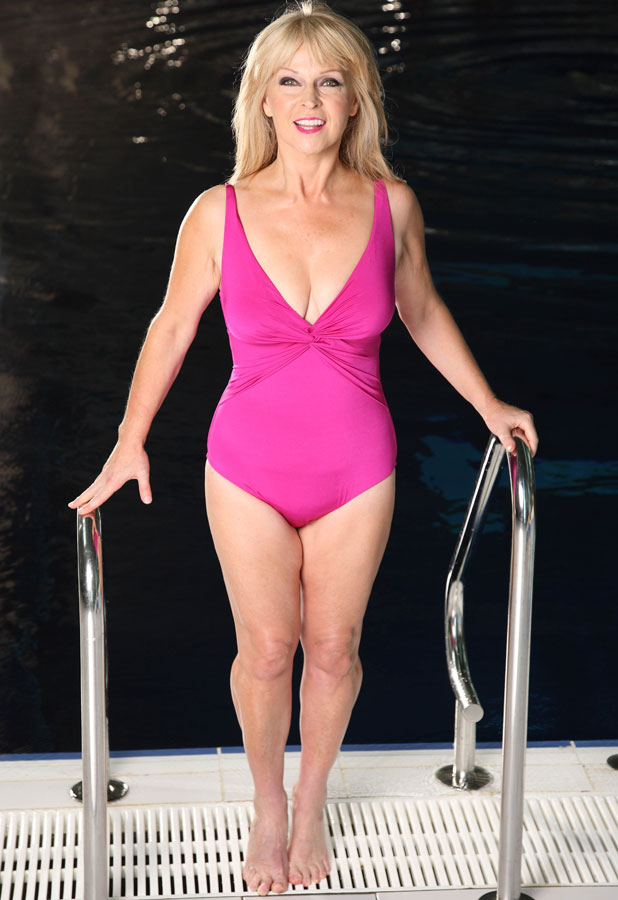 As with last week, they'll each have to show off their diving skills live in front of an audience of millions. The contestant with the highest number of public votes will automatically go through to the next round, while the next two will face the Splash Off and the judges will decide who progresses.
Last week, it was Diversity's Perri Kiely and television presenter Michaela Strachan who made the next round, although for many the star of the show was
TOWIE
favourite Gemma Collins, who dived despite a fear of water and suffering dramatic bruising to her chest during training.
Splash!
continues Saturday, 11 January at 7pm on ITV.