Celebrity Big Brother's Luisa Zissman and Evander Holyfield, Lee Ryan and Casey Batchelor, and Ollie Locke and Lionel Blair have been given one final chance to free themselves from each other.
The six celebrities have been handcuffed in pairs since the launch of the new series on Friday night (3 January), but it seems they may now be able break away.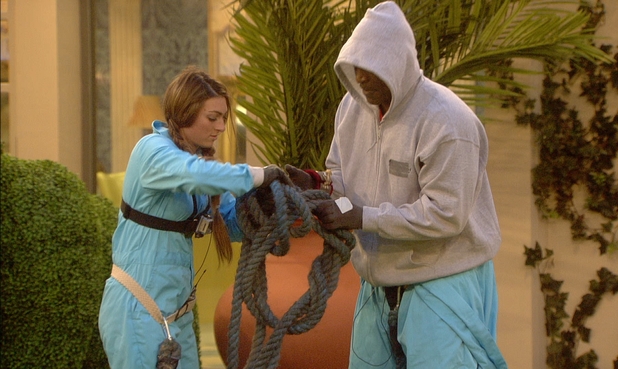 Fellow contestants Sam Faiers, Jasmine Waltz, Linda Nolan, Jim Davidson, Dappy and Liz Jones have already managed to unlock themselves from each other.
In new pictures taken from tonight's show, the remaining six handcuffed stars are seen trying to work out a rope puzzle that quite literally holds the key to their freedom.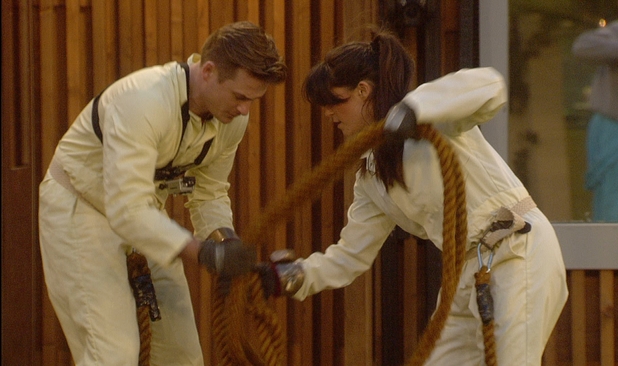 Each couple had to pass the key to their shackles along a knotted rope and, if successful, was able to finally walk away a free man or woman!
The first pair to unlock themselves won immunity from the first public vote - but who managed to beat the others? Tune in tonight!
Celebrity Big Brother, C5, 9pm, Monday 6 January.
Celebrity Big Brother 2014: The lineup
Copyright: Channel 5