Rav Wilding was left 'in a bad way' after sustaining a serious injury during filming for ITV1's Splash!
Today's
Mirror
reports that as viewers tuned in to the first episode last night (4 January), Rav remained seriously ill - weeks after the original accident.
At the end of last year, Rav revealed he'd been
forced to pull out of training
. But now we have learnt that Rav's problems were worse than originally thought.
The TV presenter's leg injury on the diving show led to a blood clot in his lung which is said to have left him fighting for his life.
"He is in a really bad way right now," his spokesman told the newspaper.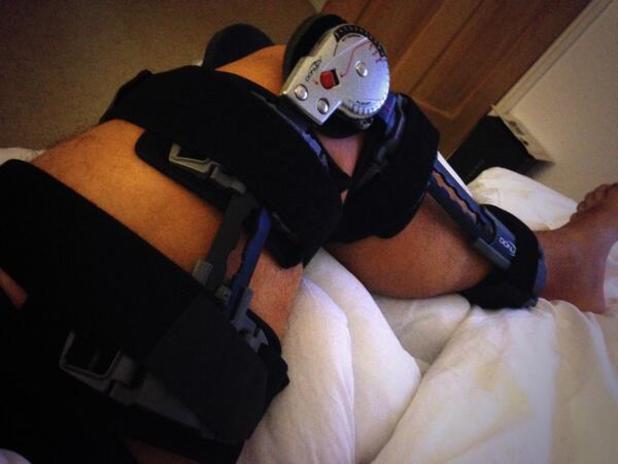 The former
Crimewatch
and
Strictly Come Dancing
star, 36, was diagnosed with hamstring avulsion - where part of the tendon snaps away from the pelvis.
He had surgery before Christmas, and was back home a week ago appearing to recover well. On 29 December, his fiancé Jill Morgan - a producer for
Loose Women
- posted a picture of Rav smiling in a wheelchair.
She wrote the message: "taking his new wheels for a spin."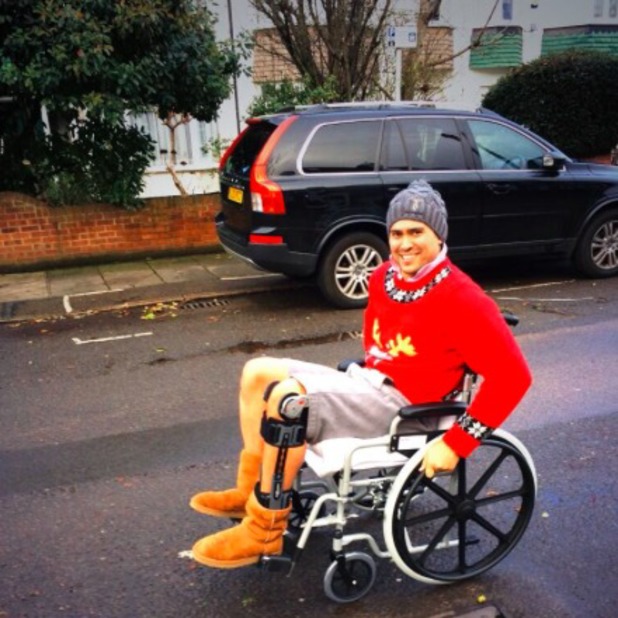 But, on New Year's Eve, the Mirror reports Rav was rushed to hospital with chest pains. He was eventually diagnosed with a blood clot, caused by post-surgery complications and put on medication.
Last night, thanking fans for their support, Jill tweeted: "Glad to finally have @RavWilding home from hospital. Week from hell..."
We hope you get well soon Rav!
What do you think of this story? Tell us your opinion below!