Lord Alan Sugar has given his business advice to a special Apprentice - Father Christmas!
In a short funny clip filmed by the BBC, Lord Sugar accuses Santa of having a "flawed" business plan due to the number of toys he makes on no budget.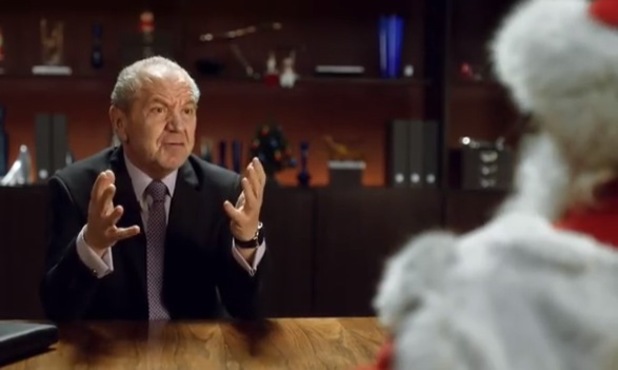 Alan tells the man in red: "Your business plan is flawed. Your predicted outgoings are astronomical and, from what I can see, you haven't even got any incomings.
"I mean, how is this even a business, because unless I'm missing something really big here, you propose the large-scale manufacture of toys of a global distribution without any charge to consumers - they just get it free?"
Father Christmas can then be heard agreeing while nodding his head.
Having a change of heart, Lord Sugar looks Santa Claus up and down before saying: "Well, you might be onto something there. But for pity's sake, go and see my tailor."
Watch the clip here: