TOWIE star Gemma Collins has joked she's going to get so good at diving on Splash! that her coach Tom Daley will have competition at the next Olympics.
The fashion designer is one of the celebrities who will appear in the first heat of the ITV show when it returns to our screens on 4 January.
"I'm not going to lie, the training has been very hard and exhausting but I feel that at the Rio Olympics in 2016 Tom Daley might have some competition!" she laughed.
"Watch out Tom, Gemma Collins is on her way!"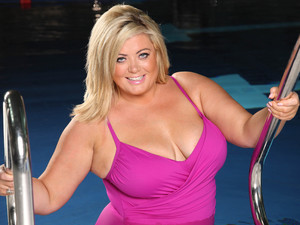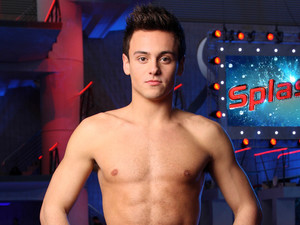 Gemma said that working with 19-year-old Tom had been an "absolute joy", saying: "He's such a sweetie. He doesn't make you intimidated, he's encouraged me all the way. It is lovely to have had the pleasure of meeting him.
"I also think he looks like a young Bryan Ferry, which always helps. So it's all going swimmingly, as they say!"
Gemma has entered
Splash!
despite having a fear of water and admitted that it has been "nerve wracking" battling with that during training.
However, she added: "I have learnt (from being on the show) that you have to fight your fears and just get on with it. Every time I train, I have to mentally prepare myself. I've also suffered from an inner ear infection and vertigo which has held me back. But I'm up for a challenge. I'm brave and a risk taker and give everything a go, so bring it on!"
Good luck Gemma!
Splash!
, hosted by Vernon Kay and Gabby Logan, returns Saturday, 4 January at 7.20pm on ITV.