She's honed BFF Gwyneth Paltrow's curves and got J.Lo's bum looking bootylicious. And now personal trainer to the stars, Tracy Anderson, is sharing her fitness secrets and work out tips so we can all get bodies like A-lister's.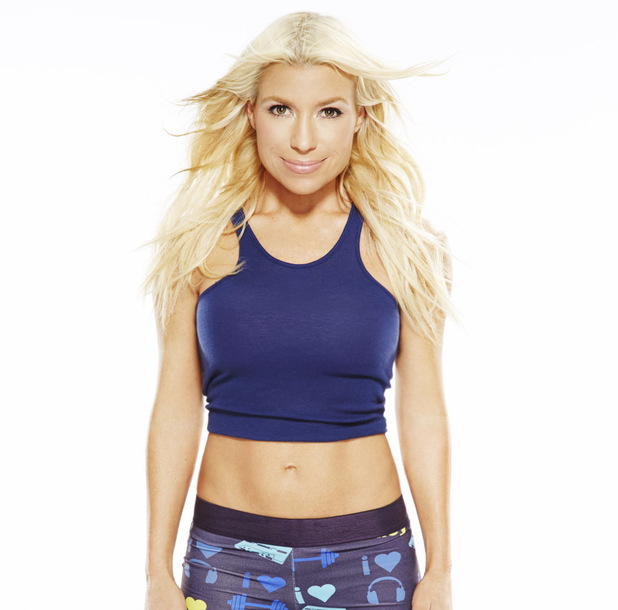 Tracy's top tips
Train for one hour a day, six days a week. "Do 30 minutes of cardio training [dancing, jogging, aerobics] and 30 minutes of muscular structure [weights and stretches], and do it six days a week for the rest of your life."
Beware of the gym: the weights are too heavy. "After over-exercising in gyms in my late teens my muscles got very bulky and more like a gymnast than a ballet dancer. It looked like somebody threw me in the rubbish compactor: my neck got really short."
Instead, learn to dance. "If you want a dancer's body, dance. Dance aerobics is my favourite cardio. It's very frustrating if people think you have to become a dancer to do it - you don't. My DVDs are very user-friendly. You can take one or two combinations a day and learn them."
Think high reps, low weights. "For me, fitness is all about high repetitions and low resistance. I mean 60 reps with 10 different exercises using weights of three pounds or below."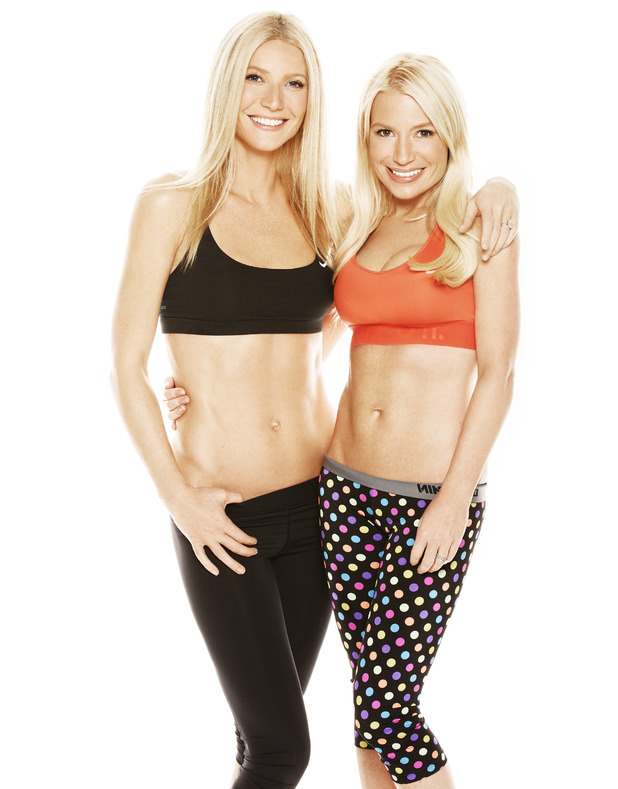 But don't beat yourself up that you are not J.Lo. "Do you need to train two hours a day? Probably not. The reason why my celebrity clients have to train two hours a day is because their endurance level is so strong."
Unless you need to lose weight, eat what you want, but sensibly. "I like for people to be not in their heads about eating [ie they should not get stressed about it]. Food restriction can become a real mental game and I'm not a fan."
If you do need to lose weight, be strict with yourself, however. "I'm not a fan of dairy for women and I don't like processed foods. Every day I drink a juice with parsley, kale, ginger and apple. I eat lean proteins like fish and chicken as well as quinoa and brown rice."
Drink as little alcohol as possible. "I drink wine very rarely. Alcohol slows your metabolism for three days after you drink."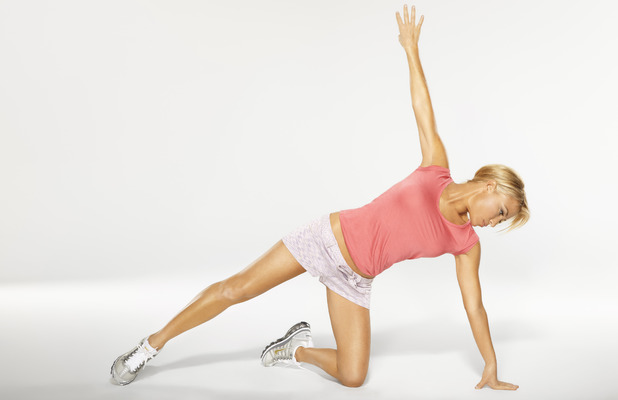 Tracy's wonder work-out1 Side lying hamstring stretch with opposite leg hip flexor tuck (inner thigh)
Lay on your side hold your right leg up to the ceiling by the ankle. Non-working elbow is on the floor supporting your body. The working leg will tuck the knee in towards chest and extend directly out from there engage the inner thigh and lower abdominals.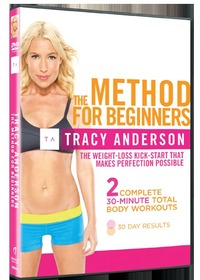 2 Front Back Small Punch (batwings)
Stand holding 3lb hand weight in each hand. Arms extended straight out to sides. Slightly bend elbows and bring arms just forward infront of body and extend arms straight punching out. Repeat this time squeezing shoulder blades together and bring arms behind body and punch out. Repeat going front and back with a quick motion. Repeat 20-30 times.
3 Upside Down Butt Lift (glutes/ outer thigh)
Kneel on hands and knees. Bend elbows and rest on forearms on the ground crossed in front of body. Head is down with top of the head on the ground. Right leg will lift out to the side bent in attitude, return to kneeling position, then kick straight back reaching high toward ceiling. Repeat sequence 30 reps.
4 Split and Tuck (lower abs)
Lay on back with feet in split with legs held about 6 inches off ground, hands behind head supporting keeping chest up in crunch. Close legs at centre still held above ground then tuck knees into chest. Extend legs straight back out and open to split again keeping legs off the floor. Repeat 30 reps.
For more information, exercises and DVDs go to tracyandersonmethod.com