EastEnders, Corrie, Emmerdale, Hollyoaks: we take a look at tonight's top soap stories…
EastEnders, BBC1, 8pm
Lucy and Peter are concerned when they think Ian has gone missing again, but they manage to track him down to the allotments – is he ok?
Ian tells them he needed some time to think and although Lucy's fears are eased, Peter's not so easily placated and continues to fret about his dad.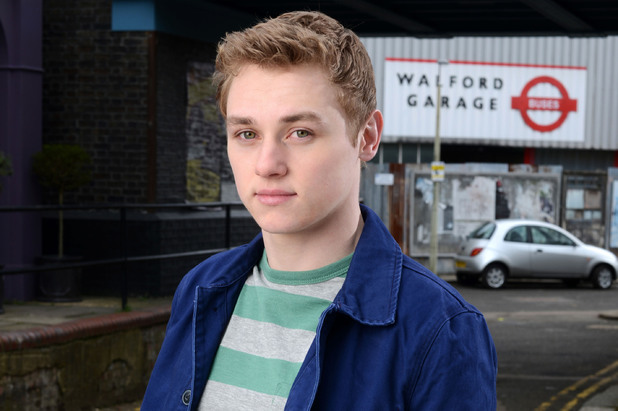 Deciding he needs to do something, Peter picks up the phone and asks a mystery person for help…
Coronation Street, ITV, 7.30pm & 8.30pm
Kylie's downward spiral continues and Gail tries to cheer her up by getting her to spend some quality time with the kids.
Left alone in the house with Max and Lily, Kylie ignores them completely, cracks open another bottle of wine and starts knocking it back. It's not long before she's passed out on the sofa.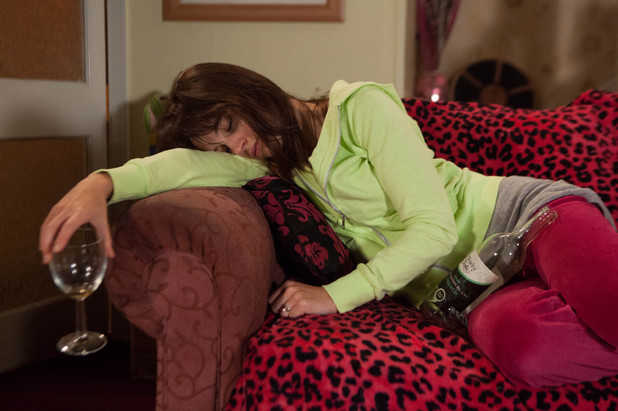 She's completely oblivious to the fact hungry Max is trying to cook himself some pasta on the boiling hot stove. David arrives and sees Max through the window. He manages to kick the door down and save Max from harm.
He's furious Kylie hasn't taken better care of her children and tells her this has to stop and they have to sort things out. Will this be enough to convince Kylie to change her ways?
Emmerdale, ITV, 7pm
Charity knows the evidence against Sam is all circumstantial and she needs a new plan to make sure he gets the blame for the fire. She thinks his Christmas jumper could be the answer.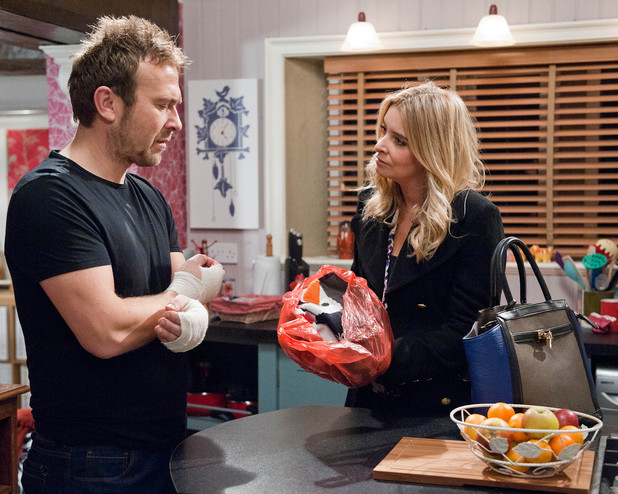 She gives the jumper to Declan to douse in the same petrol that started the fire and then plant on Home Farm land where the police will find it.
Her conscience does kick in briefly when she realises how well and truly she's now stitched her cousin up, but will it be enough for her to call the plan off?
Hollyoaks, C4, 6.30pm
Robbie finds out the truth about where Finn spent the night on New Year's Eve, he tells Diane Finn is gay and has been struggling to come out – and then reveals Finn was with John Paul.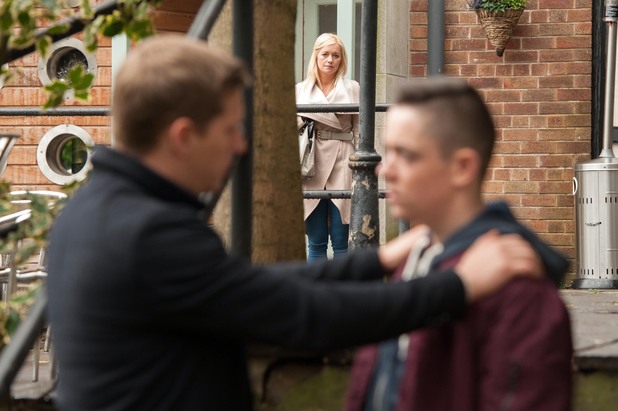 Diane isn't sure whether to believe the Roscoe bad lad, but when she sees John Paul and Finn together, she thinks Robbie must be telling the truth.
Deciding to take action, Diane reports JP to Patrick. How seriously will the headmaster take her complaint?
> Read more lifestyle and TV news from Reveal
> Read more celebrity and showbiz from Reveal here
Subscribe to Reveal Mag for Android & Apple devices just £2.49 for 4 issues!
Check out how fab it is in the promo below!