The second adaptation of a David Walliams' book sees Gangsta Granny come to life on the big screen.
Julia McKenzie is Ben's granny and she's pretty boring! When Ben's forced to go and stay with her he's not happy because all she wants to do is play Scrabble and eat cabbage soup – nasty!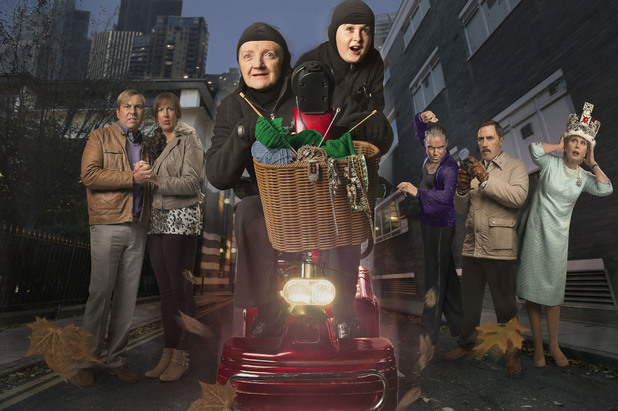 But one day, she reveals she was once an international jewel thief and she has a burning desire to complete the one heist she never managed, so they head off on an adventure to finish the job!
They end up coming face-to-face with Her Majesty The Queen (played by Joanna Lumley), but can they pull it off?
Walliams plays Ben's dad alongside Miranda Hart as his mum, Rob Brydon stars as a nosy neighbour, and even Robbie Williams makes an appearance!
Gangsta Granny, BBC1, 6.05pm
Celebrities meet Santa! Check out Reveal's gallery below!