Despite hearing them non-stop on the radio and in the shops at this time of year, it appears that we can't get enough of Christmas songs. And Mariah Carey's 'All I Want For Christmas' is one of our all times favourites.
The infectious tune has now sold a huge one million sales in the UK since its release in 1994 and even reached number 12 in last Sunday's chart. Over the past 20 years, this classic song even made the Official Singles Chart in 2007 and has returned every year since.
The data, from the Official Chart, also shows that since downloading began in 2004, us Brits have racked up an astonishing 15 million Christmas songs, proving just how much we love a yuletide track or two.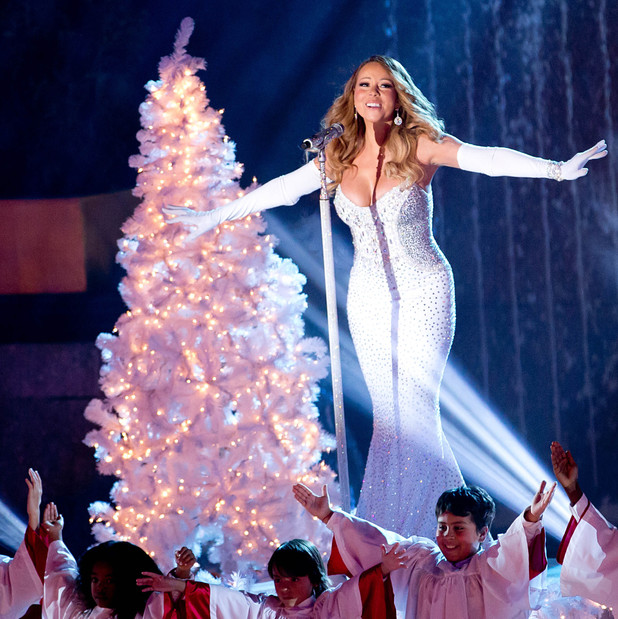 Other Christmas songs that have reached the million copies mark include Slade's 'Merry Christmas Everybody', Wham's 'Last Christmas' and Band Aid's 'Do They Know It's Christmas?'.
Martin Talbot, chief executive of the Official Charts Company, commented on the findings, " We've always known that British music fans LOVE their Christmas tunes but this new analysis shows just HOW much.
With some of the biggest titles selling over 100,000 copies a year, we certainly are a nation of festive classic fanatics."
The UK's biggest selling Christmas downloads:1
Fairytale Of New York – The Pogues FT Kirsty MacColl
2
All I Want For Christmas Is You -
Mariah Carey
3
Last Christmas/Everything She Wants - Wham!
4
I Wish It Could Be Christmas Everyday – Wizzard
5
Merry Xmas Everybody - Slade
6
Do They Know It's Christmas - Band Aid
7
Merry Christmas Everyone - Shakin' Stevens
8
Driving Home For Christmas - Chris Rea
9
Stay Another Day - East 17
10
Rockin' Around The Christmas Tree - Brenda Lee
Listen Mariah's classic festive song here: