EastEnders, Corrie, Emmerdale: we take a look at Christmas Day's top soap stories…
EastEnders, BBC1, 8.30pm
Janine is desperate to get her hands on the recording David has of her confession and heads to the Jacksons' on the pretence of spending Christmas with her family.
But at the first opportunity she heads straight upstairs and starts rifling through David's belongings. He catches her red handed and continues his blackmail of her.
Frustrated, Janine calls Billy and tells him the plan to kill David is still on. But Billy backs out, leaving Janine to contemplate her next move alone.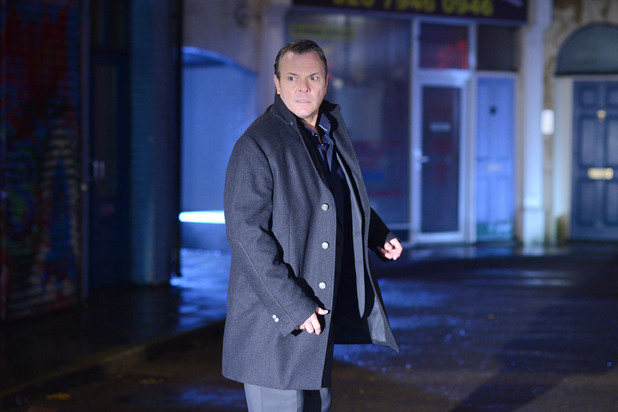 David later gets a text from Janine asking him to meet her at Butcher's Joints. But when he arrives, no one's there, except for a car on the street. The headlights come on and the car accelerates towards David knocking him to the ground. Has Janine killed him?
Coronation Street, ITV, 7.30pm
It's Christmas Day and the Platts are having a difficult time. David finds Kylie by the canal and persuades her to come back for Christmas dinner.
It looks like things are going to stay calm and jolly as they all relax a little and start to enjoy themselves, but when Leanne playfully teases Nick over a cracker joke, he flies into a rage and slaps her hard across the face.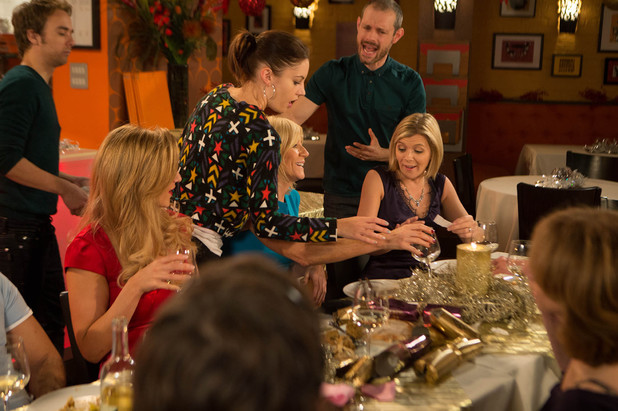 As shock kicks in, David and Kylie start arguing again, and she runs off into the night to get drunk. She ends up in the Rovers, gets thrown out and then starts a fight with Tina. The police arrive and arrest Kylie, is she set to spend Christmas night behind bars?
Emmerdale, ITV, 6.15pm
Alone and drunk, Declan is as low as he's ever been and even Charity's disturbed by his attitude and decides to leave after they've had a drink together.
But worried about the way things were left, Charity heads back to Home Farm and is shocked to see Declan with a petrol can. She tries to talk sense into him as he pours petrol round the house, but he's hell bent on destroying everything.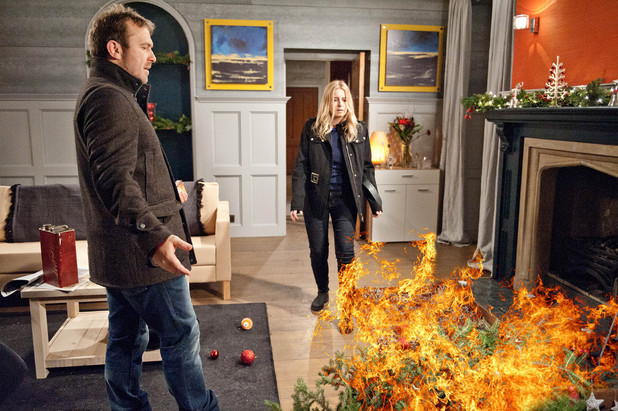 He lights a match and drops it on the Christmas tree and stands watching as the flames take hold…
Celebrities meet Santa! Check out Reveal's festive gallery below:
Copyright: Instagram ritaora