EastEnders, Emmerdale, Hollyoaks: we take a look at tonight's top soap stories…
EastEnders, BBC1, 7.30pm
Alfie's feeling nostalgic as he begins his last day as landlord of The Vic.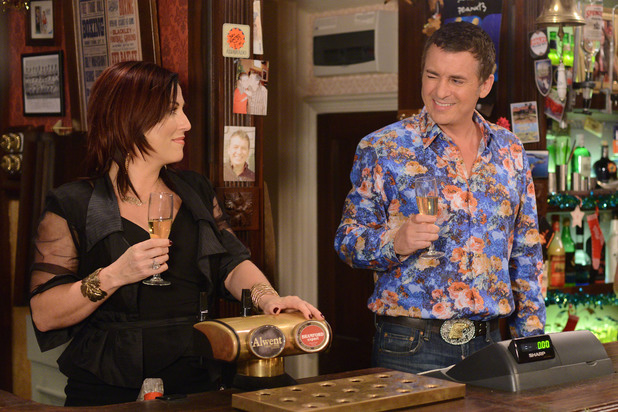 Kat notices he's spent more money on Christmas presents than they agreed, so she arranges a special surprise for her hubby.
With Kat by his side, Alfie makes an emotional speech to the punters and the Moons bid a final farewell to the pub they love so much.
Emmerdale, ITV, 7pm
It's David's non-stag-stag-do the night before his wedding to Alicia, and Priya struggles with her emotions as she watches him celebrate.
Aware of her sadly watching him, David tries to talk to Priya and offers her comfort, but close to tears, she begs him to call the wedding off and get back with her so they can be a family with the baby.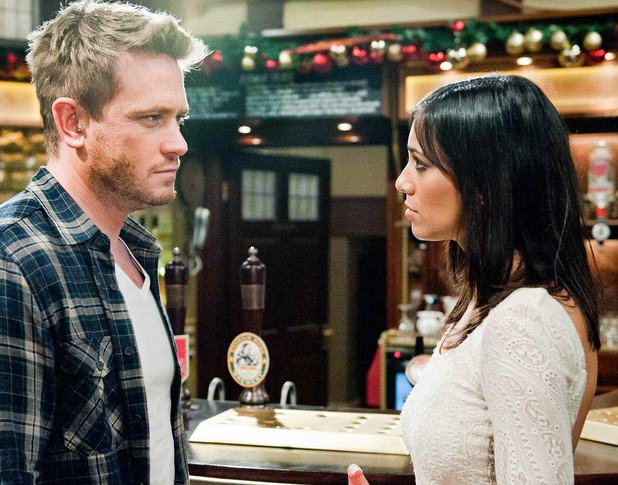 Filled with guilt, David gives her a hug, but refuses her plea. Val clocks their closeness and gives Priya a stern warning to stay away, but will she listen?
Hollyoaks, C4, 6.25pm
Grace is angry when she finds out about Fraser and Sandy's wedding plans and takes her upset out on Trevor.
Fraser begs his daughter to come to his big day, but she's not budging. But then Trevor talks her round and she heads to join the revelry at The Dog.
But just as she gets there, Fraser's arch nemesis, Ray McCormick, and his heavies grab her and throw her in the back of a van before driving away. What are they going to do to her?