This year's Made In Chelsea has been explosive right from the start and the cast have certainly shaken things up in SW3.
While love has been in the air for some, we've witnessed relationships on the rocks, trouble brewing between exes and betrayal between friends. As the sixth series has just wrapped up, we take a look at the top moments from the BAFTA award-winning reality show from series five and six this year.
5: Stevie Johnson and Andy Jordan's music session (series six)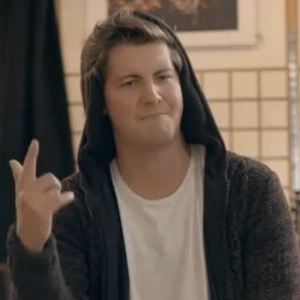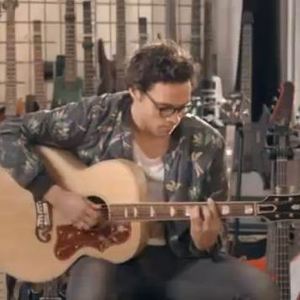 With all the drama happening in Chelsea, we love moments that make us laugh out loud, and this was just it. Stevie was opening up to Andy about his new girlfriend Poppy Fisher and felt inspired to burst out into a rap. While Andy provided the beat and strummed on his guitar, Stevie made up an impromptu rap and it was brilliant.
It just about rhymed and the timing was slightly off, but strangely enough, it worked. Straight after the episode aired, Stevie tweeted: "Yo @KanyeWest, did you watch E4 tonight, let's collab?" But best mate Andy topped Stevie's tweet when he said: "@StevieJ_23 screw Kanye, from what I hear we rocked more of a JT and Jay Z vibe tonight... #nextbigthing."
You heard them, watch this space!
4: Lucy Watson parades around flat - in just her underwear (series five)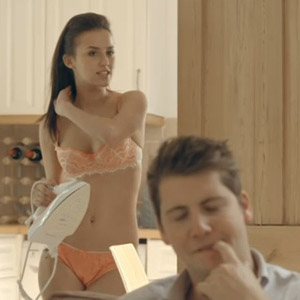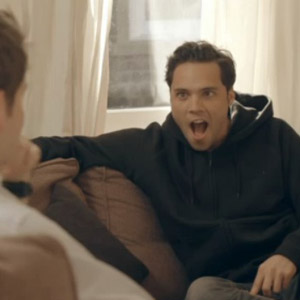 Lucy left a lasting impression on flatmate Stevie and best mate Andy when she walked through the living room wearing just an orange-laced underwear set. The body confident brunette caused ripples of silence in the room as Andy and Stevie were left shell-shocked and quite unsure of where to look!
Lucy, who went to grab the iron from the kitchen, thought it wasn't awkward at all, and wondered why the boys had gone quiet all of a sudden. Although, it came as more of a surprise to Andy, after Stevie confessed that it "happens quite often". Andy replied: "That's f***ing awesome. Can I move in?!"
3. Oliver Proudlock gets erm... naked! (series six)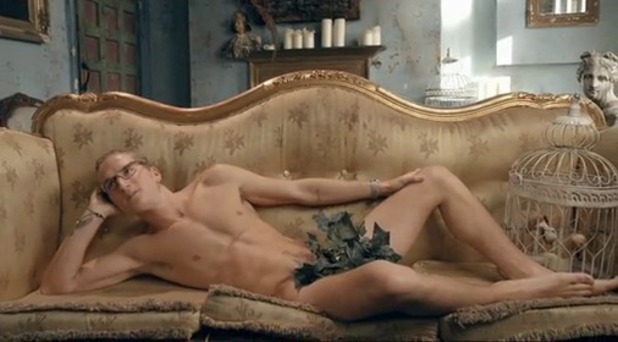 In a normal scene, viewers saw Proudlock engrossed in a deep coversation with best mate Jamie, where he was giving out advice on love and relationships. Only once he hung up the phone, and the camera zoomed out, we realised that Proudlock was in fact baring all - with just a branch of leaves protecting his modesty! The Serge DeNimes fashon designer was doing his best still impression for Francis Boulle, after volunteering to model for Francis' latest life drawing project.
The moment came as a definite surprise for viewers, who weren't expecting to see Proudlock laid bare, but
following his recent intense workout
, we're sure Prudders was keen to show off his impressive physique.
2: Spencer Matthews and Louise Thompson split in dramatic bridge scene (series five)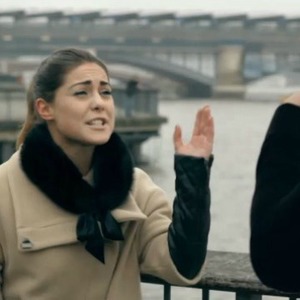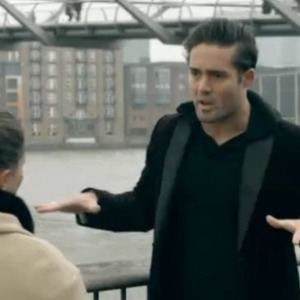 It's fair to say that Spencer and Louise had a turbulent year-long relationship together. Things soon turned ugly for the former lovers when Louise found out that Spencer had cheated on her more than once. Despite all the arguments, lies and even the moment when
Louise threw a napkin at Spencer
, the most memorable moment was the couple's break up scene by the bridge.
The pair were embroiled in a war of words and things soon turned nasty with an upset Louise blasting Spencer for his infidelity. She told him: "I shoud have broken up with you months ago... I can't change you." Meanwhile, Spencer lived up to his villainous role, declaring to Louise: "It's f*****g hard for me to respect you when you allow me to cheat on you." We know how that ended... in fury Louise raised her hands as she attempted to slap him.
A week later, Louise found out that Spencer slept with another girl in their bed, and after a slanging match, Spencer blurted out: "You're an embarrassment to social situations." Oh Spenny, we can guess how that one ended too....
1: Every scene involving Mark-Francis Vandelli (series five and six)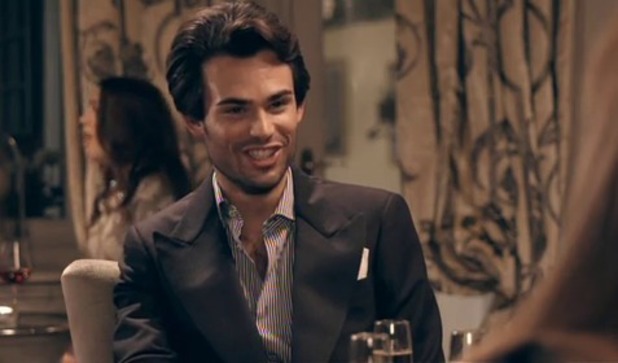 Mark-Francis most definitely stole the show this year. Depicting the true essence of Chelsea, Mark is the one person that we all want to be best friends with. Besides, he throws the best parties! Who can forget his lavish champagne party? And his magical masquerade ball?
From his one-liners to his facial expressions, Mark has blossomed into the star of
MIC
and no Monday night episode is complete without him. If fashion-conscious Mark isn't hosting lavish parties, he's attending swanky restaurants with his partner in crime Victoria Baker-Harber. Known for saying the word "darling" as much as as the word "ghastly", Mark always brings light relief to a scene. We'll never forget what he said in series six: "I once knew someone who owned a sleeping bag. That was the end of that friendship." What's not to love about him?!
A quick shout-out to some other show favourites...Francis Boulle:
The entrepreneur is always on hand to dish out words of wisdom. Awkward but loveable, and a leader not a follower, Francis has always stayed ahead of the Chelsea clique, simply by being himself. Always one to have a way with words, when Francis taught Stevie how to ride a bike, he said: "A bike is like a lover. You need to know when to change up a gear, and when to put on the brakes."
But our favourite Francis moment was when he explained the reasons behind his short-lived romance with Ashley James in series five. Francis found out that Ashley had worn his socks - and he was far from amused. "She exhibited very odd behaviour," he began to explain. "She stole my socks. It wasn't at that stage where she could steal my socks." Francis, we heart you!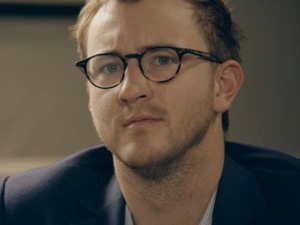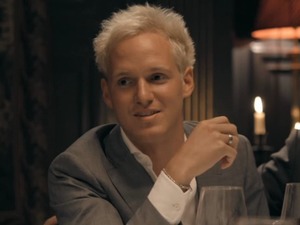 Jamie Laing:
Jamie's love life has been a big focus of the show this year and we've actually lost count of his various love conquests. Giving Spencer a run for his money, McVitie's heir Jamie definitely broke a few hearts and in series five he declared his true feelings to Phoebe-Lettice Thompson and kissed Lucy on a group break in Verbier, despite the fact that he was dating Tara Keeney at the time. When he isn't in a complicated love triangle, Jamie's busy being SW3's resident party boy. He definitely knows how to have a good time but he usually regrets his actions further down the line!
Phoebe-Lettice Thompson:
Admittedly, she's not everyone's cup of tea but we're starting to like Pheobe's blunt and honest approach to life. In some ways, she reminds us of Lucy when she first made her debut on the show. Sometimes Pheobe can come across in the wrong way, but she's a kind person at heart. She's a bit quirky, she says what's on her mind and she's most definitely brought drama to the show this year.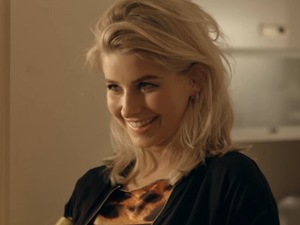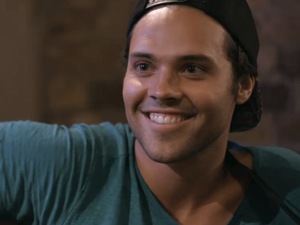 Andy Jordan:
It felt like this year really was the evolution of Andy. He's had a tough time recently dealing with his break up from Louise, but we've seen a different side to him and growth to his character - and he isn't afraid of dishing out a few home truths too! Having given his ex-girlfriend some harsh words to contend with - Andy told Louise in series six, "I wish I could delete you" - he certainly became the latest Chelsea boy to rival Spencer.
More recently, despite Andy enjoying a spontaneous date with Spencer's newest fling Vita, he soon became wary after finding out that Spencer and Vita were still sleeping together. Refusing to be messed around, Andy gave Vita some words of wisdom and hours later, Vita gave Spencer the boot. Good for you, Andy.
What have been your top Made In Chelsea moments this year? Tell us below as the best comment from across the site each week wins £50!