Nicholas McDonald has said he's looking forward to just sleeping now X Factor is over so no wonder he looked so happy to be back at his family home in Scotland yesterday.
The 17-year-old has arrived back in Wishaw following the weekend's
X Factor
finale, which saw him
finishing runner-up to former prison officer Sam Bailey
.
"It's amazing being home and in my own bed!!!" he tweeted last night.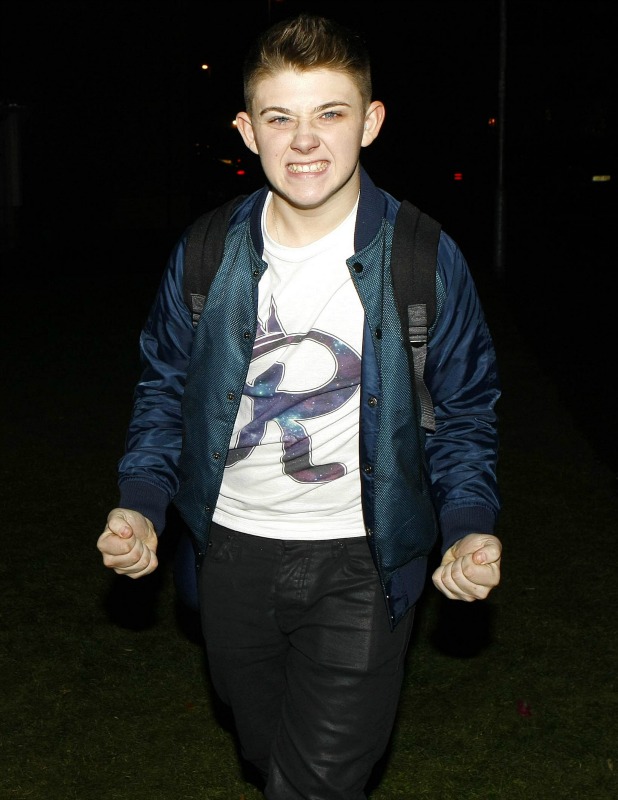 Despite losing out on the record contract and chance to support Beyonce on tour, Nicholas, who was mentored by Louis Walsh, appears to be looking on the positive side, telling fans he'll still be pursuing his musical dreams.
"Just want to thank everyone so much for everything the support has been overwhelming and 2nd place out f thousand is not bad love you all," he tweeted after the finale.
"So now this is where the hard work starts !! This is not the end it's only the start of an amazing journey!! You guys support is amazing."
He later added: "I just want to make a promise with all you guys and that is that I will never give up on your and hopefully I will have an album out soon."
Watch Nicholas singing his choice for winner's single below:
Nicholas had chosen the Five for Fighting ballad 'Superman' as his winner's song and although it's not getting a physical release in stores, it's still available online.
And he's getting backing from
X Factor
judge Sharon Osbourne who tweeted at him: "There is so much waiting for you out there. Live on the edge, go for it! Love you, Mrs.O @TheXFactor #XFactorFinal."
This week, the student caused a bit of a stir by
publicly voicing his disappointment in another two judges
: Gary Barlow and his own mentor Louis.
Nicholas told a newspaper he felt he hadn't at times been given the support he needed, pointing out Louis had encouraged viewers to buy Sam's song, but was nevertheless happy for Sam's success.
The X Factor final in pictures:
Copyright: Rex Features Tom Dymond / Thames