I'm A Celebrity... Get Me Out Of Here winner Kian Egan has recalled a medical issue he suffered in the jungle but was not shown on TV.
The Irish singer
won the King of the Jungle crown over fashion designer David Emanuel
when the 2013 series came to an end earlier this month, but appearing on
This Morning
today, he admitted it hadn't all been plain sailing in the Australian jungle.
"I did have two really down days in there," he recounted. "The first was probably about a week in. I was at a point where the lack of food had gotten to me and I didn't have a lot of energy, but by the time the evening came I'd picked myself up and got back into it.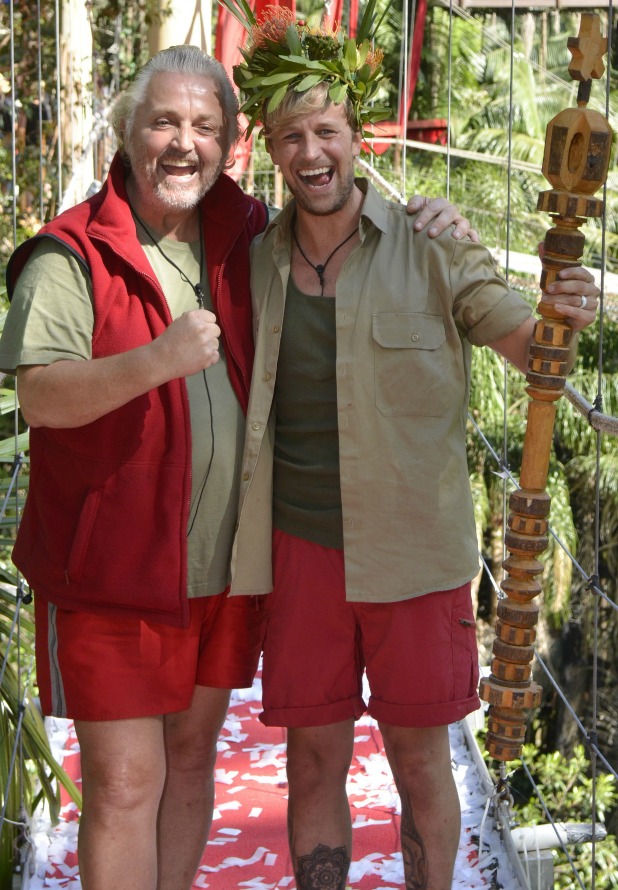 "Then about a week to go, I had a really bad day. Every time I stood up I'd get a head rush and had to sit down. People were quite concerned about me, coming over, saying, 'Are you okay?' They'd go to the Bush Telegraph and say, 'We think you should look at Kian, he's not well or like himself in any way, shape or form.'
"They called me up, asked what was wrong, and I said, 'I think it's genuinely a lack of food, my body is shutting down.'"
Kian said the campers were only consuming around 500 calories every day and there were long gaps between meals. They generally woke around 4am when the birds started chirping, had rice and beans at around 11am, then had to wait until 8pm for dinner.
Thankfully, however, he recovered quickly. "They gave me a herbal vitamin or something like that," he said. "The next morning I was back to normal."
He also said the whole incident had probably been blown out of proportion.
And clearly Kian is still making up for all those missed calories as just yesterday he was seen
clutching a chocolate bar and bag of sweets ahead of a radio interview
in Ireland.