Alfie (Jack Whitehall) and the Abbey Grove gang are back for the Bad Education Christmas Special, and it's time for the school Christmas play – which Alfie's in charge of… Uh oh!
With Miss Pickwell no longer around, Mr Fraser has decided Alfie is the obvious choice to organise the school production and first up he must help the class decide whether to put on the Nutcracker or Robocop.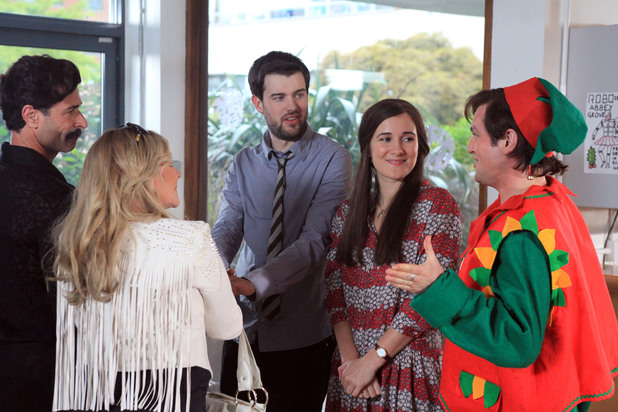 Of course, Alfie comes up with the perfect solution – a self-penned mash-up of the two called Robocracker! But is casting school bully Grayson as the co-lead a good idea?
Meanwhile, Mitchell decides to do something lovely for Alfie and invites his estranged mother to the play – but will she be lured over from Spain with her new husband, Javier?
Bad Education Christmas Special, BBC3, 10pm