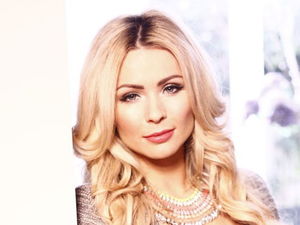 Nicola McLean blogs her favourite TV shows from the last week exclusively for Reveal.The X Factor Final
I tuned in to watch the final of
The X Factor
, but this year really hasn't been that great. I'm pleased Sam Bailey won, but I also felt a little bit sad for Nicholas because he's so cute and young. But that's just me being a sap! Sam did a great job but I'm wondering what career she's going to have. I found that all the contestants this year had something, but they didn't have everything. Sam had a great personality and voice, but isn't hugely current. Tamera Foster had the look and the voice but couldn't remember her words. It seemed like they all had something missing.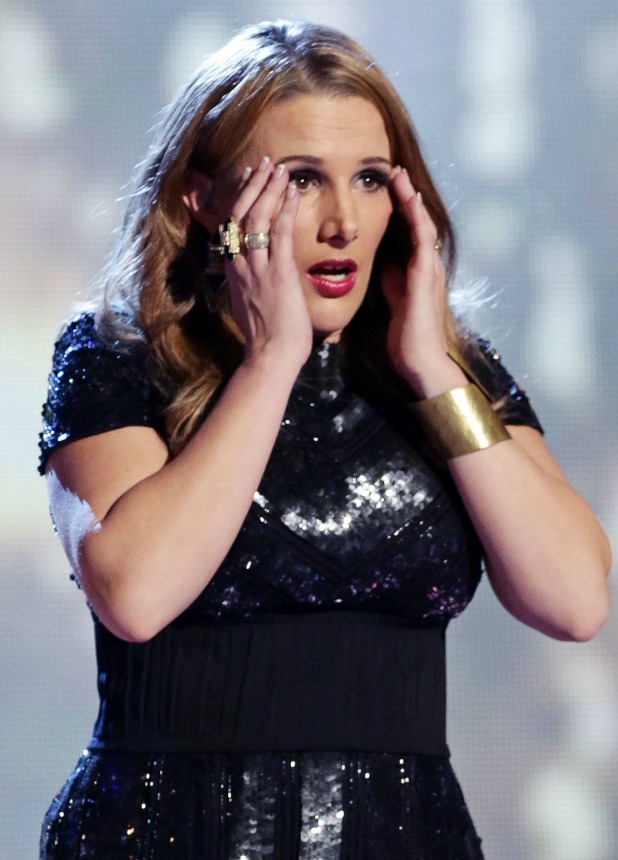 We were treated to performances by Katy Perry, Gary Barlow and Elton John in the final episode, but I wasn't bowled over. It sounded to me like Katy was completely out of tune! I think Sam and Nicholas really showed up her vocals... Also, Elton and Gary were just boring. Elton has publicly slated the show in the past, so I'm confused as to why he agreed to go on. I know he's mates with Gary, but I wouldn't sell out on my beliefs even for a friend.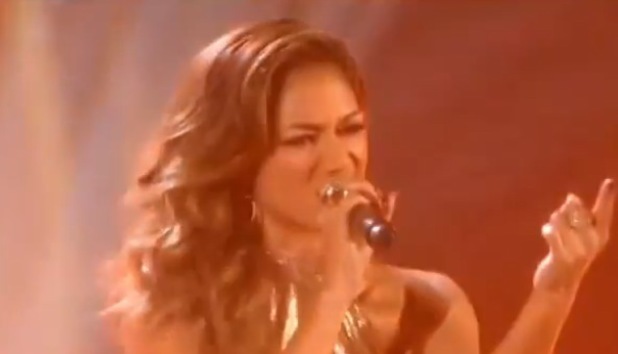 I have to talk about Nicole Scherzinger's duet with Sam. Oh my God, I was gobsmacked - she made it all about her! Shane Filan is a fantastic singer, yet he helped Nicholas take the glory. With Nicole, I just felt like it was a repeat of the time her mic broke and she whipped Jahmene Douglas' out of his hand so she could carry on! It just felt as though it was all about her. You've made it, Nicole, let Sam have her time. For me, it was Sharon Osbourne who made the series. I absolutely loved it when she cried - her face didn't move! She's simply hilarious and I'm so glad she came back for this series. Her son Jack tweeted throughout and it made it laugh. He claimed that Ozzy didn't even know who Katy Perry was!
The Big Reunion Christmas Party
We got to catch up with the
Big Reunion
bands again last week, in a special festive episode. The groups were recording their
charity Christmas single
and we got to see them all helping out in the community. Atomic Kitten went and helped at a Banardos party for children and it was really sweet. Kerry Katona then visited a teenage single mother who had recently been rehoused after escaping a violent relationship. It was really sad, as she couldn't even afford wrapping paper. I know we've heard Kerry's sob stories before, but this time it was very sweet. Kerry managed to give the mum some hope and told her that all that mattered was that her children knew they were loved, not how many gifts were under the tree. The 5ive lads went to a community centre to meet some pensioners, and that was really lovely to see too.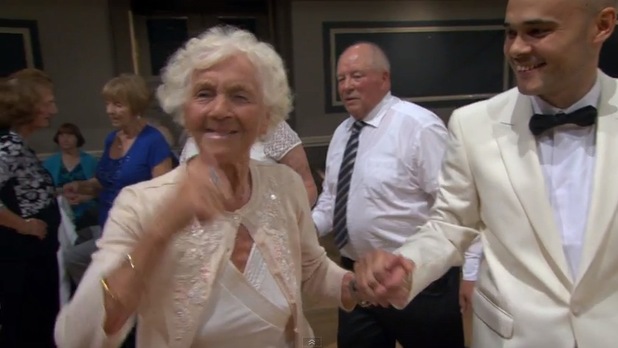 My favourite bit, however, was when 5ive's Scott Robinson and Blue's Lee Ryan were arguing over who was going to sing the last line in their charity single 'I Wish It Could Be Christmas Everyday'. They're both great singers. I would've thought Lee would clinch it - but neither of them got it! Kevin Simm from Liberty X was given the line! He is a brilliant singer. Both the lads in Liberty X are actually, but they never really got any attention in their heyday. It was always about Michelle Heaton.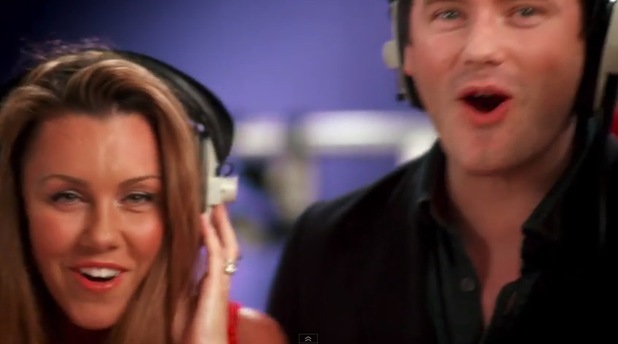 Speaking of Michelle, it was cute to see her compare her pregnancy bump to Kerry's. Those girls must have some stamina. At one point they were both so hot and flustered after having to redo something about five times, but while I would've thrown a diva strop, they dealt with it really well! The only strange thing about this one-off episode was that Honeyz, B*Witched and 911 barely featured. It was like they didn't exist! I've thoroughly enjoyed
The Big Reunion
and feel it's ended well. The producers couldn't have taken it any further and it finished on a high. I'm really looking forward to finding out which bands are in the next series. Bring it on!
I'm A Celebrity...Get Me Out Of Here! Coming Out
This programme followed the contestants once they had left the jungle, and I really felt it showed the power of editing. Although Lucy Pargeter seemed to get a bad press during the series, it was clear that everyone except for Joey Essex had a problem with Amy Willerton. Seriously, I don't think anyone actually liked her! You have to wonder, surely that many people can't be wrong?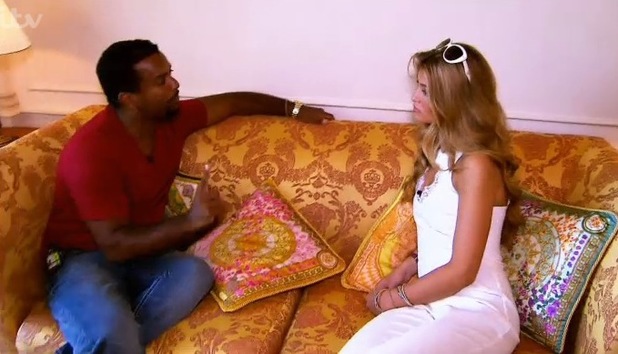 At the reunion party, Alfonso confronted Amy about saying there was a "campaign of hate" against Lucy, but she just fluttered her eyelashes and barely apologised. He just wouldn't let it drop though - he was like a dog with a bone! Rebecca Adlington seriously went for her as well. She asked Amy why she told people she had used her concealer, when she hadn't. Rebecca said she was an athlete and wouldn't say something untrue as it could compromise her integrity.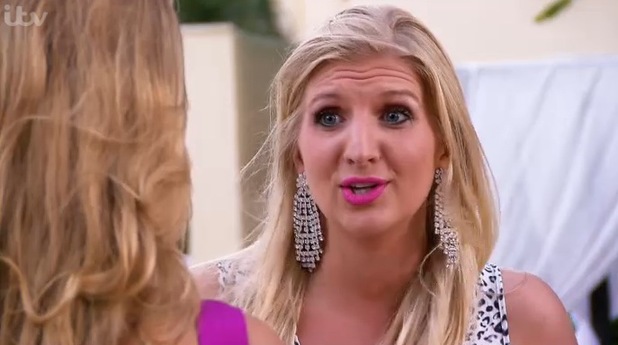 It was good to see Rebecca standing up for herself and I definitely felt like she had more confidence than in the jungle. But she should've said something in there. It's the same with Lucy, rather than sly digs she should've just told Amy that she was selfish for having contraband and the nation probably would've sided with her more. I really admire Lucy's attitude though. While Alfonso refused to let it drop, Lucy basically said that she didn't care. She's done her bit and now she's returning to life with her hubby and daughter and her job, forgetting it all now. That's definitely the way to be. I hate to admit it, but I cried throughout! It just brings back so many memories from when I was in the jungle.
David Beckham: The Jonathan Ross Show
Wow, David Beckham actually made my ovaries hurt during this interview with Jonathan Ross! He just seems so incredibly normal! Not only that, I think we'd all forgotten what a talented footballer David is. I mean 22 years on the pitch is seriously impressive. He's not just a celebrity.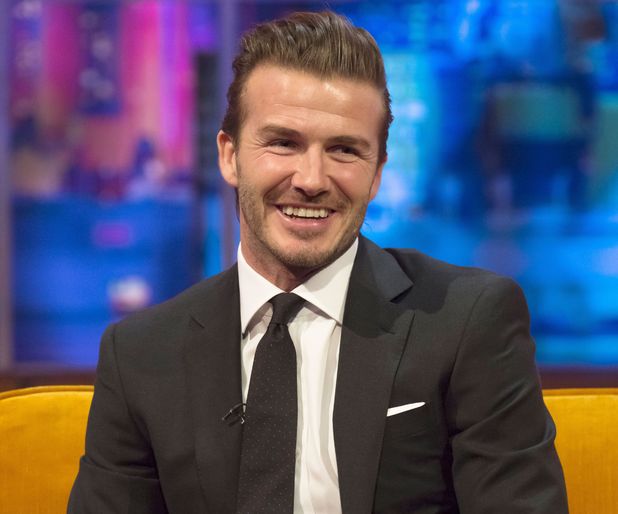 I just melted while he was talking about his children. He made me laugh when he recalled wrestling with Brooklyn, saying that he's realised he has to up his game as he's not a little boy anymore. David was promoting his new picture book and Jonathan showed a shot of Brooklyn as a toddler on Beckham's shoulders. For 14 years we've been watching this family grow up. David also spoke about his daughter Harper and how she picks out what she wants to wear the night before. How funny is that?! She's two-and-a-half! He also said that he's picked her outfits before and she's put them back. I mean, how much is he wrapped around Harper's finger?!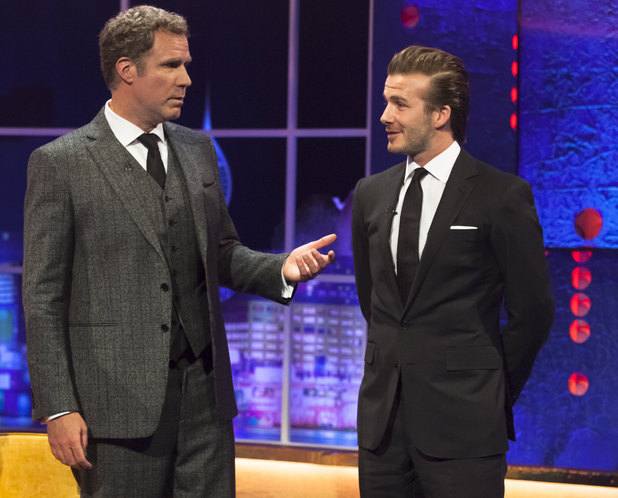 Beckham spoke about refereeing at Romeo's football game and, although we're clearly not in the same league, my husband Tom has experienced something similar with our son Rocky. Being a footballer, he is often roped into refereeing at Rocky's games and can find it tough too, as you can't show any favouritism. Basically, although my husband is the best in the world, Beckham was making me seriously broody! He seems he'd love more kids too, but we'll see as to whether Victoria does. How she's had four, built a successful career and married such a hot man is a mystery. That's probably why so many women dislike her!
Do you agree with Nicola's thoughts? Tell us below, as the best comment from across the website each week wins £50!