X Factor winner Sam Bailey has said even though she's quitting her job as a prison officer she'll remain forever grateful to her colleagues for allowing her the opportunity to realise her dreams.
The 36-year-old fulfilled her childhood dreams of singing stardom on Sunday night (15 December) when
she won The X Factor 2013 over Scottish teenager Nicholas McDonald
.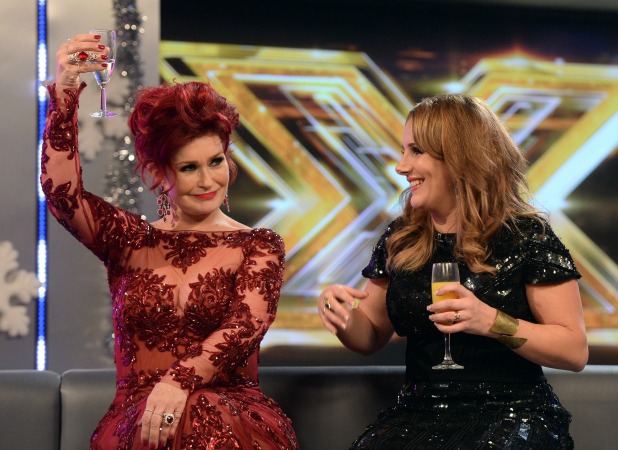 Appearing on ITV's Daybreak today, she confirmed she would be handing in her notice at the prison and suggested her time there had prepared her for the realities of the entertainment business.
"I'm going to officially go in and speak to the Governor… I wouldn't have been able to have done this if they hadn't have given me the days off when I needed to audition in the first place," she said.
"They've been absolutely amazing and I think being in a job like that - in the prison service - has been a stepping stone because you've got to be relatively thick skinned to be in the prison service and obviously in the entertainment business as well you have to be exactly the same."
Sam added that she's not allowing any negativity to get to her, saying: "You know what? It's just going to make me go a bit stronger. I'm used to taking a bit from people so to have people have a bit of a pop at me, bring it on, I really don't care."
Her comments on
Daybreak
echoed what she
told Reveal at The Cosmopolitan Ultimate Women Of The Year Awards 2013
back on 5 December, where she said: "I'm definitely going to pursue a career in singing now. The prison service has probably got a good idea that I won't be going back.
"To be honest, I do love my job as a prison officer and I do want to have some sort of link with the prison service still. I'm looking at what I can do now for them, maybe charity, fundraising or something because that job made me assertive and thick-skinned, which you need to be in the entertainment business."
Sam has released the Demi Lovato ballad 'Skyscraper' as her winner's song.
The X Factor final in pictures:
Copyright: Rex Features Tom Dymond / Thames