Sam Bailey may have won The X Factor but that doesn't mean she's going to turn into a demanding diva anytime soon!
The 36-year-old
scooped the recording contract prize and chance to support Beyoncé on her UK world tour
next year when she scored more than a million votes to beat Nicholas McDonald on Sunday night's finale (15 December).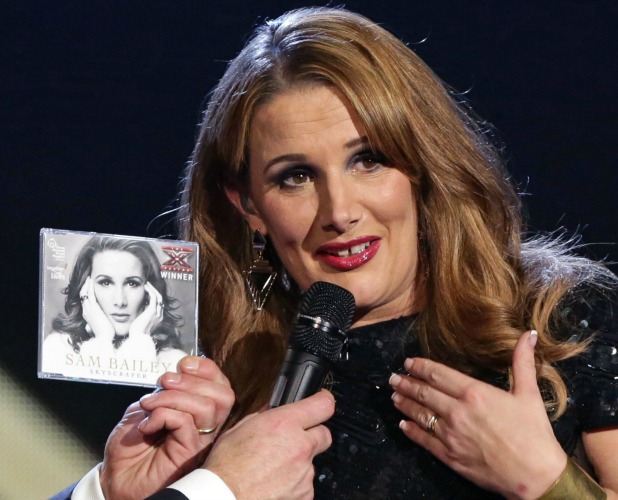 During an appearance on ITV's
Daybreak
this morning, she said she'd come a long way from the woman we saw auditioning for the show months ago but she hasn't lost sight of who she is.
"I don't like looking at (my first audition) because I know how I was emotionally throughout that whole process and I was very, very self conscious," she said. "I still am in a way but back then my confidence was down there and only when I sang I felt confident.
"I'm still me at the end of the day. I'm just a normal person, I don't want people to start thinking that I'm going to go off on a tandem and start being a diva because I'm not like that at all."
Proving how un-diva-like she is, the former prison officer admitted that rather than partying all night to celebrate her win, all she wanted was a cup of tea and some peace and quiet.
"[I was] totally, totally overwhelmed by it all. Last night as soon as I left (Wembley), I went over to the hotel and there was a bit of a party going on and I walked in and literally got mobbed and all I wanted to do was sit in a dark room with a cup of tea and just reflect on everything, it was really strange."
The X Factor
final in pictures:
Copyright: Rex Features Tom Dymond / Thames