X Factor winner Sam Bailey has joked she might be out of her depth when it comes to supporting Beyoncé on tour.
The 36-year-old
former prison officer won the once-in-a-lifetime opportunity to support Beyoncé on tour in the UK
next year when she scooped the
X Factor
2013 crown on Sunday night (15 December).
Sam also won a recording contract after she secured more than a million votes to beat her teenage opponent Nicholas McDonald.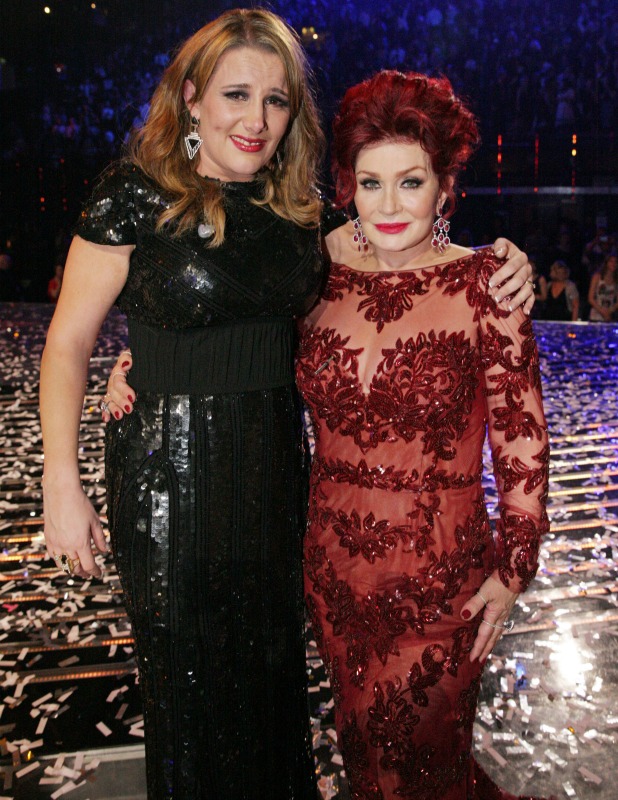 A visibly still stunned Sam appeared on
Xtra Factor
after her win and joked: "I'm thinking I might be out of my depth there because it's Beyoncé! I just think I'll have to learn all that booty dancing..."
It's rather appropriate that Sam will be supporting Beyoncé given she performed the superstar's track 'Listen' during her first audition.
Sam was mentored by Sharon Osbourne and told Caroline Flack and Matt Richardson that learning she'd be working with Mrs O was one of the highlights of her
X Factor
experience.
"The day Sharon pulled up in the car and I found out she'd be my mentor I was literally sobbing. I was gone. I was so happy."
Sam and Sharon built a close friendship during the show and it was clear how much Sharon cared for her act when she broke down in tears watching Sam perform winner's single 'Skyscraper' by Demi Lovato.
Sharon was so overcome with emotion she couldn't give any feedback during the live show but later, on
Xtra Factor
, she found her voice to give Sam some advice: "[Don't] waste a second. Take it all in. Be nice, be gracious as you always are. And just enjoy every single moment of it."
Meanwhile, fellow judge Gary Barlow revealed on
Xtra Factor
he'd be honoured to write a song for Sam, predicting many other songwriters would feel the same way.
"I think the whole world will be looking at Sam right now as a great vehicle to perform their song with the emotion and technical ability she has got," he said. "l'd be excited as a songwriter to write for her."
Watch Sam performing 'Listen' during her first audition:
The X Factor
final in pictures:
Copyright: Rex Features Tom Dymond / Thames