Gary Barlow has said he's not looking at his X Factor exit as a sad thing, instead he's focusing on the positives that came out of the experience.
Take That star
Gary announced earlier this year that he'd leave his X Factor judging role
at the end of the current series, which wraps this weekend on ITV.
Speaking on ITV's
Lorraine
today (13 December), he said: "I don't see it as a sad thing, I see it as a good thing. I've had three beautiful years, met some great people and it's just been a lot of fun. I've really enjoyed it."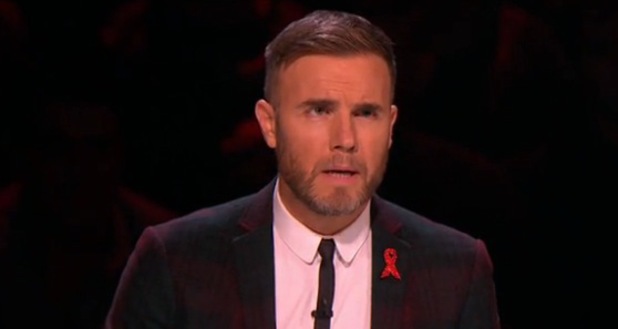 Unfortunately for Gary, his final year on
X Factor
didn't come with a win for his groups category, as he lost his last remaining act, Rough Copy, at the semi final stage.
"It's been an odd competition this year… I felt like we lost some great talent early on this year," he reflected.
Fellow judge Nicole Scherzinger, who also has no acts in the final, added that she'll miss Gary's group in this weekend's finale, saying: "I think they bring another level of entertainment and excitement."
Sam Bailey, mentored by Sharon Osbourne, and Louis Walsh's acts Luke Friend and Nicholas McDonald will battle it out for the
X Factor
2013 crown when the finale kicks off Saturday, 14 December on ITV.
The winner will be crowned the following night.
Meanwhile, Gary isn't the only
X Factor
bowing out this year. Sharon Osbourne and Louis Walsh have both indicated they will leave, although the latter appears to have backtracked slightly in recent interviews so fingers crossed he's having second thoughts!
Watch Rough Copy's emotional final performance below: