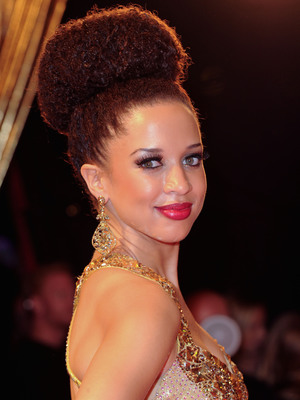 Strictly Come Dancing Star Natalie Gumede has had her fair share of ups and downs since the show started, but despite the tough challenges, she is determined to triumph at this weekend's semi-final.
Speaking to Reveal exclusively, the former
Coronation Street
star admitted "I want to go as far as possible, I'm in the perfect health to do so" and said that "of course" she wants to get to the final show.
This week, Natalie will be doing an Argentine Tango and Salsa with dance partner, Artem Chigvintsev, "It's (the Argentine Tango) all really strange positions so it's quite a challenge. But the Salsa should be a great, fun, high energy dance."
Natalie has had to overcome a number of hurdles over her time on
Strictly
. Earlier on in the series, she almost had to miss a live show due to a back injury and a few weeks ago, the budding dancer was forced to step out of another show due to fainting twice.
But she explained that not taking a break from her back injury contributed to the eventual fainting, "I went straight to having treatment for it and didn't actually take a break, obviously that's what led to the fainting unfortunately."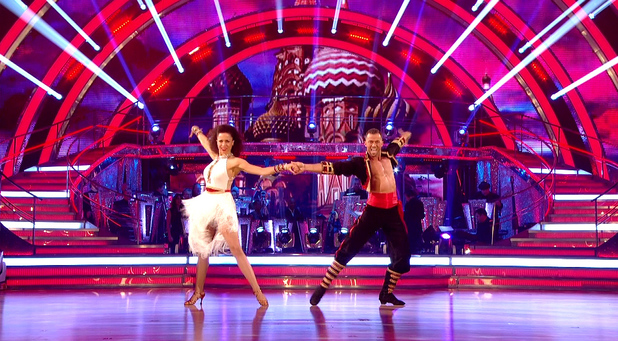 Her bad luck didn't end there. During rehearsals, Natalie also managed to fracture Arterm's nose. She said: "Because we don't get to wear our costumes very much before we perform, I had this skirt that was too heavy for me to spin in and it threw me off balance. In the middle of the spin I elbowed Artem's nose."
"Obviously there's been a lot of challenges along the way, but we've moved forwards with a smile, it's part of the story. I think he (Artem) is a visionary to be honest, his talent is so spectacular. It's an honour to try and dance to his choreography. Try is the word, but some weeks it's an uphill struggle. I've been pushed to my absolute limits."
Natalie has also received backlash from viewers and the press, after it was revealed she has previous dance experience. Her agency CV even described her as a "highly skilled" dancer, but the former soap star has refused to let it get her down.
"I take it on the chin. Every year they focus on one person. The show responds well to somebody who applies themselves and really throws themselves into it, regardless of that person's technical ability."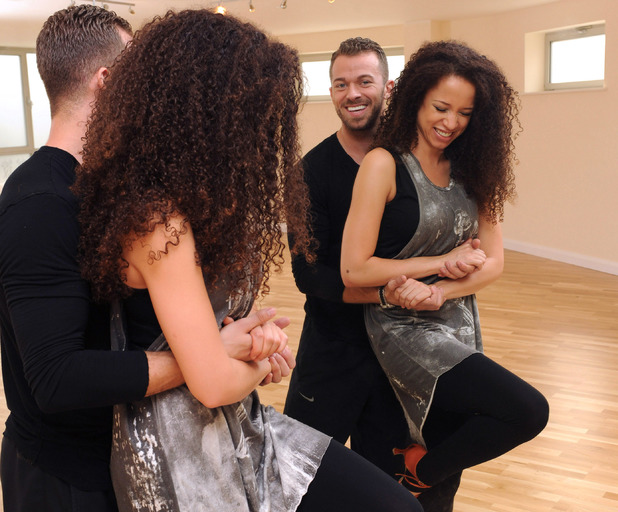 And despite receiving online abuse about her "unfair advantage", she is remaining positive, stating: "I never react to any kind of negativity because I wouldn't give it any kind of energy. It saddened me because it's not the nicest prospects of human nature, but I focus on the positive."
The brunette beauty also revealed that her favourite dance so far on the show has been her American Smooth to Jennifer Hudson's 'And I'm Telling You I'm Not Going'. She said "It felt like a real turning point, I really connected with the music and choreography. It was such a heart breaking song. I felt so raw, it took my a minute to pull myself together afterwards."
Despite enduring some tricky times, Natalie told us just how much she has enjoyed her time on
Strictly
so far, "I think I'll remember that I felt probably the most alive I ever felt. (it's been) Exhilarating, thrilling and overwhelming."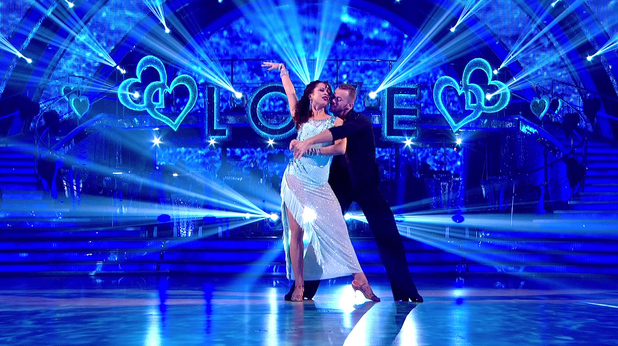 However, Natalie is still unsure of who will claim the dancing crown, "I think it's really open at the moment. Everybody left is really strong, I'm certainly not one who could call it."
Strictly
airs Saturday, 14 December at 6.40pm on BBC One.