Jennifer Aniston may have lived and breathed every second of Friends but she admits she still pauses to watch the iconic series when she comes across it on TV.
The gorgeous actress became a household name thanks to her portrayal of Rachel Green in the long-running sitcom, which wrapped production after ten amazing years in 2004. (We know, we're still not over it yet either.)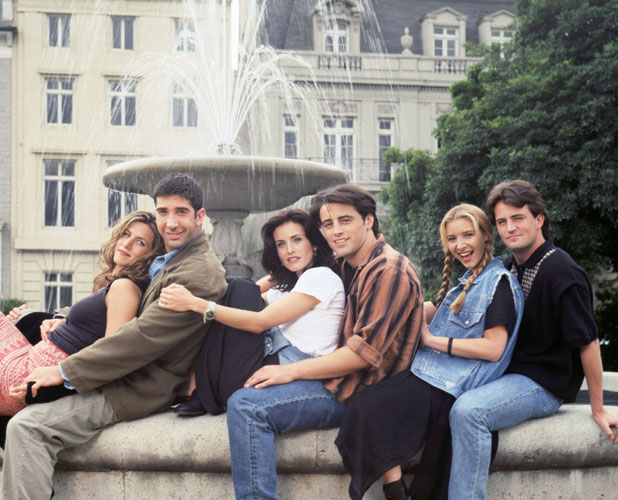 When asked by
Parade
if she ever watches the show now when she flicks past it on TV, she replied: "I actually will always stop and watch, not for the whole thing, but usually because I've forgotten a lot of the episodes.
"It's sort of fun for a second, I'm like, what's this one? And sometimes it comes back to me. I always know what year it was by what length my hair was or what colour."
That's how we know which series it is as well! Who knew we had something in common with Jennifer Aniston?! Although we'll admit when we see
Friends
on TV we usually end up watching the entire episode. And then the one after. And after... Even though we also have the complete boxset...
Jen, who is engaged to actor Justin Theroux, told Parade her taste on TV right now veers more towards science and medical shows.
"When I was a kid, my dad and I would literally watch surgeries. I could easily watch all those kinds of science shows: body trauma, life in the ER, all of that stuff. I just find really interesting."
Earlier this year, Jen's former co-stars Matthew Perry (Chandler) and Lisa Kudrow (Phoebe) both admitted during an appearance on
Piers Morgan Live
that they wish the show had lasted longer.
Matthew said: "I found myself reminiscing about how much fun the show was, and the hours that we worked and you can see how much we laughed and everything. If I had a time machine, I would like to go back to 2004 and not have stopped."
Lisa added: "Yes, if it were up to us, individually then yes, I would keep going. There would have come a time anyway when someone would have said, 'we've had enough' but why not have fun until they do?"
Meanwhile, there is a sort of mini
Friends
reunion going on between two of Jennifer's former co-stars.
Matthew has joined former on-screen wife Courteney Cox (Monica)
for a guest role in her sitcom
Cougar Town
.