Westlife's Kian Egan was crowned King of the Jungle last night in the I'm A Celebrity… Get Me Out Of Here 2013 final but made a belated entrance to the wrap party because of his media commitments.
The Irish pop star was in good spirits earlier today when he told ITV's
This Morning
co-hosts Holly Willoughby and Phillip Schofield that the party was in full swing without him as he was doing a round of interviews to celebrate his win.
"It's happening right now but I've waited back to talk to you guys then I'll jump in a car and head out there," he explained.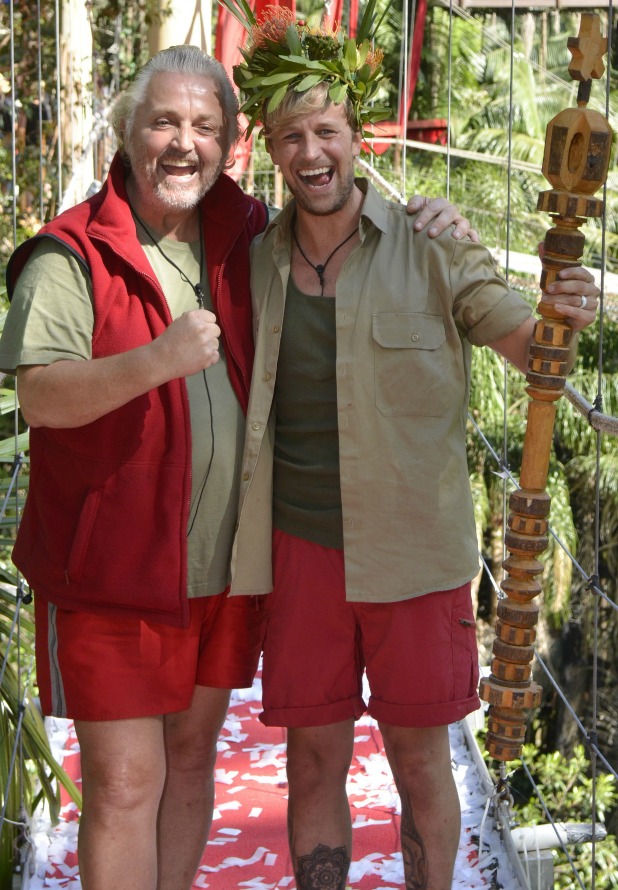 Kian won the show over royal fashion designer David Emanuel on Sunday night (8 December) and admitted via live video link from Australia today that he's feeling "on top of the world" about it.
"It's been absolutely amazing and I have to say a massive thank you to everyone who voted," he said.
"The first thing I did (after leaving the jungle) was have a shower, feel hot water and get the smell off me and wash my hair with nice smelling shampoo. And then obviously a bit of quality time with my wife (Jodi Albert), then ordered my room service. Those were the three things I did in the first hour."
He admitted he'd like to have done a few more action-packed Bushtucker Trials during his time in the jungle but said overall: "I had such an amazing time and it was the experience of a lifetime."
Kian also had nothing but praise for runner-up David, who made us laugh last night when he confessed he'd thought there would be a jungle chef and when the cameras stopped rolling they'd have a bit of VIP treatment.
"Poor old David," said Kian. "He really thought it was a Hollywood movie he was going into. I think the first night really shocked him. He dealt with it so well. He was an absolutely true gentleman and had he been the winner he would have been just as deserving as anyone else."