Westlife's Kian Egan has won I'm A Celebrity… Get Me Out Of Here 2013.
The Irish pop star was crowned the latest King of the Jungle on Sunday night's live finale (8 December), beating royal fashion designer David Emanuel in the final public vote.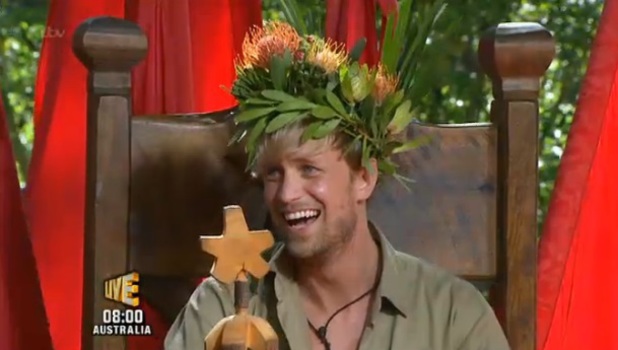 Kian was visibly overwhelmed when he looked back on his jungle highlights. "It was probably one of the best three weeks of my life," he told Ant & Dec "Being there, meeting everybody, making such amazing friends. It's an experience we'll all take away with us forever. It's something you won't forget for the rest of your life. I highly recommend it to everybody."
The 33-year-old, who was given his jungle crown by last year's winner Charlie Brooks, also paid tribute to his fellow campmates saying it had been a team effort and everybody was a King or Queen of the Jungle.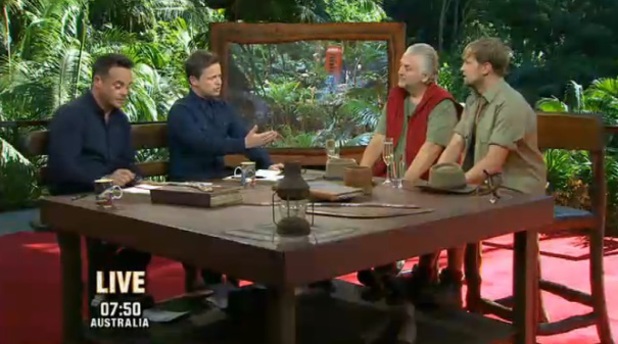 Kian – who was nicknamed Tarzan of the Jungle by fellow campmate Steve Davis – then enjoyed an emotional reunion with his actress wife Jodi Albert, who gave him a passionate kiss in front of the cameras. She had tweeted yesterday: "I can't believe that no matter what happens tomorrow I get to see my husband tomorrow!!!! I love you baby!!!!!!!!!!!!!!!!!!!!!!!!!!!!!!!!! #teamkian."
Runner-up David, meanwhile, was as gentlemanly as always, saying Kian thoroughly deserved the accolade.
Kian and David had both seemed stunned to make the final - even if viewers and
Reveal
's own
I'm A Celebrity
blogger Frankie Essex weren't! Frankie - whose brother Joey finished in fourth place - told us: "I'm not surprised that Kian is still in there and, to be honest, I'm not shocked about David either. At the beginning, most people assumed he'd be first out because people didn't really know who he was and knew very little about him. But he really has been a nice guy in there and full of good humour."
Co-host Dec added: "We couldn't have two nicer guys in the final."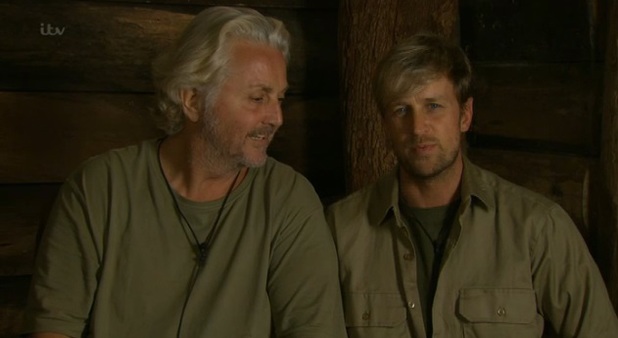 David, however, told Kian during tonight's final that he couldn't understand who was voting for him, prompting Kian to reply: "David, you have to remember you have outlasted everybody else because you're a good guy."
"I'm pinching myself," said David. "I'm totally numb. I'm deeply honoured. I can't quite understand this whole thing. All I know is I've had the most amazing time here."
Kian, meanwhile, was equally surprised at his success, saying: "I'm genuinely so happy to be here. I'm absolutely gobsmacked... It's way beyond my expectations. I never imagined being in the final."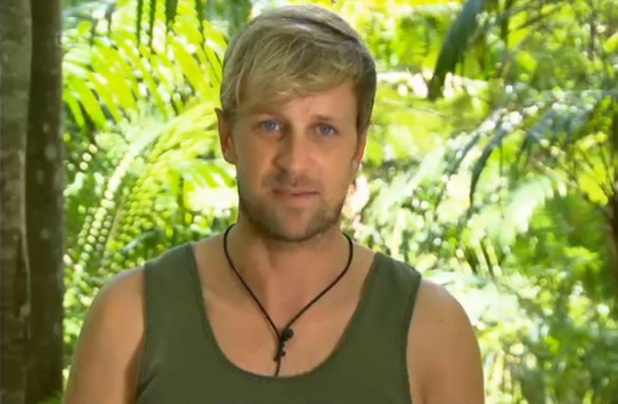 Of course, the road to the final wasn't easy and both men had one last (pretty icky) challenge to take on before the result was announced: a jungle dinner of delicious treats such as anus, penis, cockroach, fish eye and a seaworm sundae. Yummy, right? Or maybe not... But despite the grim offerings on the table, both guys finished their meal with minimum complaint.
Kian even earned a new world record to add to all those Westlife accolades - eating an eyeball in the fastest time yet by any competitor!
Gross as it all was, they managed to earn a far nicer meal for the evening to celebrate their final night in the Australian jungle, choosing whatever starter, main course, dessert and drink they wanted after weeks of living on beans and rice.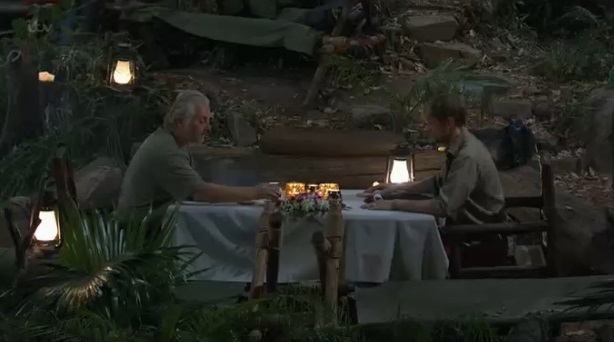 Kian had entered the jungle insisting he was more interested in having a good time than coming home a winner. "Of course it would be amazing to win but my aim is to go in and have a good time," he said. "It's a big adventure and I am really looking forward to the whole experience."
However, his Westlife bandmate Nicky Byrne had backed him from the start, saying that he and Kian had been the most competitive of the Westlife boys and he thought his fellow singer would go far.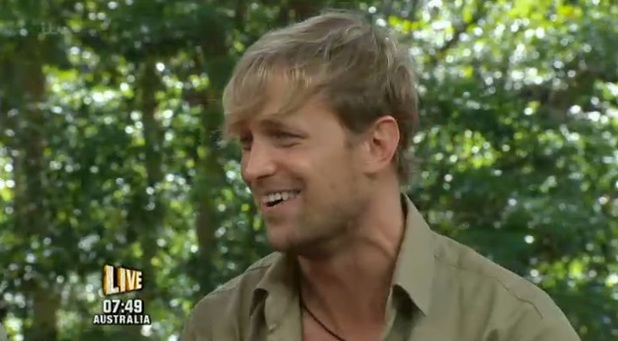 Reveal's
I'm A Celebrity
blogger Frankie Essex had also tipped Kian for the win after her own brother Joey Essex finished in fourth place – a shock result for many given he'd been called a favourite for the win from the start.
Meanwhile, David entered the jungle after beating prostate cancer, saying before the show began: "I survived cancer. Can I survive the jungle... What is there to lose? I have everything to gain. And it is also for charity – that's the payback for me. I am going to go for it."
The Welsh designer was diagnosed with the disease last year after learning his father might have some problems.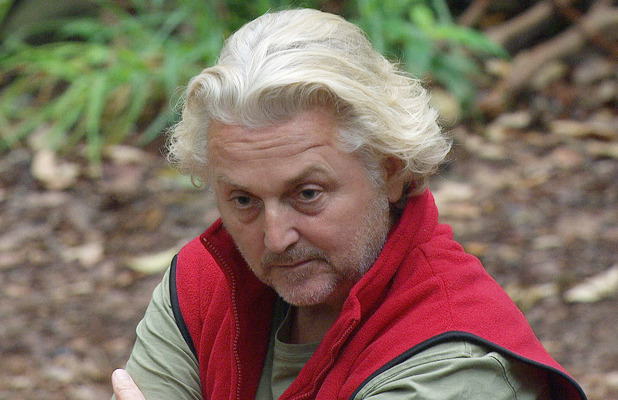 "I was in hospital for three days and I had key hole surgery. It was an eight-hour operation. I have had a blood test since and it was 0.00001. I was extremely lucky. It was early diagnosis. And so sometimes you have to rise to the challenge, I survived cancer. Can I survive the jungle? It (cancer) has given me a second chance. Had I not had those tests, I might not be here."
Speaking to Ant & Dec on Sunday night, he added: "It's been an emotional year. I didn't want to go on about it (in the jungle) but this time last year I'd just got over surgery for prostate cancer. It was a huge blow. I thought if I can get over this what is my next challenge? This was my next challenge. If I can conquer cancer, can I conquer the jungle? And I think I have."
The final results for
I'm A Celebrity
2013 are:
1st: Kian Egan
2nd: David Emanuel
3rd: Lucy Pargeter
4th: Joey Essex
5th: Amy Willerton
6th: Rebecca Adlington
7th: Alfonso Ribeiro
8th: Steve Davis
9th: Matthew Wright
10th: Vincent Simone
11th: Laila Morse
12th: Annabel Giles