Be prepared for lots of 'oohs' and 'ahhs' tonight as Kangaroo Dundee might be the cutest thing we've ever seen!
Chris 'Brolga' Barnes is a man who's dedicated his life to rescuing and raising orphan kangaroos from his sanctuary in the bush just outside Alice Springs, Australia.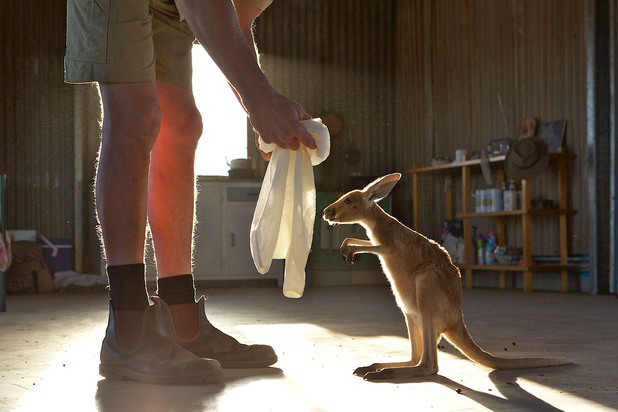 He's just taken on two new orphan joeys, Rex and Ruby, and they need constant care. In their first few days, Brolga trains them to use a pillowcase as a pouch and watches them take their first tentative steps on the floor of his shack.
But it's not all cutesy stuff, we'll also meet Roger, a once tiny, helpless orphan. Roger's now the mob boss and even Brogla has to watch his step…
Kangaroo Dundee, BBC2, 8.30pm