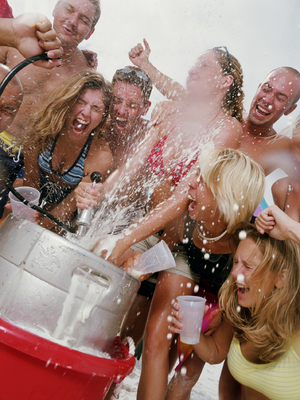 After the first series of What Happens In Kavos, anyone holidaying on the Corfu island must realise what happens there certainly doesn't stay there – it ends up in this Channel 4 documentary!
The second series is every bit as shocking as the first as we get into the minds of the British teens heading off for a hedonistic break on a budget.
Tonight we'll delve into the island's infamous drinking culture – and its consequences. A toxic mix of cheap booze, no parents and no rules sees some of them get into trouble.
The medical centre is a hot bed of activity and there's cause for alarm when a youngster is discovered collapsed on the bathroom floor of a bar under the influence of what the doctors suspect was a spiked cocktail.
We'll also meet the resort workers who take great pleasure in coming up with grotesque and humiliating drinking games such as dirty pints – a drink combination of beer, shower gel, urine and vomit. Yuck!
What Happens In Kavos, C4, 10pm