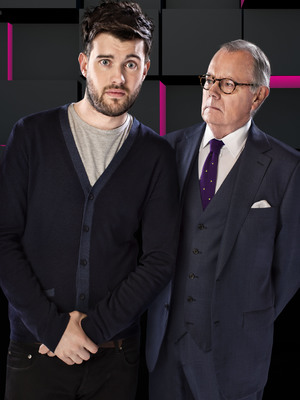 Comedy chat show with a twist, Backchat With Jack Whitehall And His Dad, continues tonight.
Jack's on telly a lot at the moment, but his old-fashioned father's determined to pull him into line on this show as they sit together on the sofa and interview celebrity guests, with their very own brand of humour.
Joining them this week are
Match Of The Day
presenter Gary Lineker and Scott Timlin, Holly Hagan and Marnie Simpson from
Geordie Shore
.
We can't wait to see theatrical agent Mr Whitehall's reaction to the
Geordie
gang! Will he even know who they are? And how will he react to their accents – will he understand them?
Backchat With Jack Whitehall And His Dad, BBC3, 10.30pm