Still undecided about where you'll be doing your festive food shopping this year? Let the experts at Good Housekeeping magazine sort it for you – they've tested 165 products from 20 stores to bring you the best buys this Christmas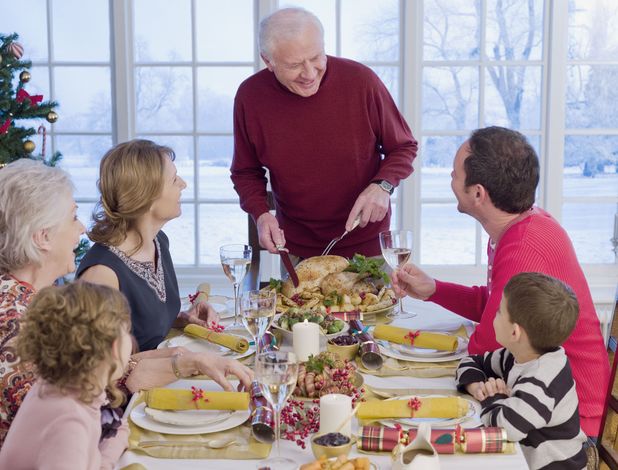 If you're concerned about the cost of your festive celebrations and finding that budgets are tight (and aren't we all?) the food and drink experts at our sister magazine have come to your rescue.
They've published the results of their annual seasonal taste test and, the good news is, you don't have to earn big bucks to enjoy top class festive food and drink.
In fact, supermarket
Morrisons
beat posh shops Harrods and Fortnum & Mason when it came to a blind taste test of that ultimate after-dinner cheese, Stilton.
And the German budget chain
Aldi
came out top of the shops in the Christmas pudding taste test – beating celeb chef Heston Blumenthal's pricey Waitrose Christmas pud.
Here's a selection of the winners. You can read the full list of results in the
December issue of Good Housekeeping, £3.99, out now.Turkey
Winner: Morrisons
Free-range Frozen Turkey,
£18 for 3-4.5kg
Runner-up: Aldi Specially Selected Pure Breed Roly Poly Fresh Turkey, £39.99 for 3-5kg
Stuffing
Winner: Morrisons Fruit and Cognac Stuffing Balls, £2.99 for 12
Runner-up: Aldi Pork and Chestnut Stuffing Balls,
£2.19 for 12
Cranberry Sauce
Winner: The Co-operative Truly Irresistible Cranberry Sauce, £1.79 for 190g
Runner-up: Tesco Finest Cranberry Sauce, £2.19 for 200g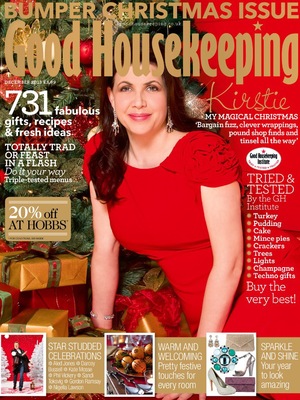 Christmas Pudding
Winner: Aldi Connoisseur Christmas Pudding,
£3.89 for 907g
Runner-up: Aldi Specially Selected Luxury
Champagne Christmas Pudding, £9.99 for 907g
Brandy Butter
Winner: Marks & Spencer Brandy Butter with Remy Martin, £1.99 for 195ml
Runner-up: The Co-operative Brandy Butter
with Courvoisier and VS Cognac, £1.75 for 200g
Mulled Wine
Winner: Tesco Premium Mulled Wine, £5.49 for 75cl
Runner-up: Morrisons Winter Warmer Mulled Wine,
£3.99 for 75cl
Stilton
Winner: Morrisons Signature Stilton, £3 for 300g
Runner-up: Sainsbury's Taste the Difference
Tuxford & Tebbutt Blue Stilton, £2.50 for 210g
Some of our favourite Christmas recipes....
Posh Prawn Cocktail
Boozy Sultana Cupcakes with Brandy Butter frosting
Brussels Sprouts with Bacon & Chesnuts
Stacey Solomon's Christmas Pudding Cupcakes