Sam Bailey is the current bookies' favourite to win X Factor - but she isn't happy about it!
The singer told ITV's
This Morning
that she's worried viewers will hear she's the predicted winner and therefore think she's safe and not vote.
"I heard about this last week, and I was really upset on Sunday because I don't want people to get complacent - at the end of the day I'm just going out and singing every week and hopefully the votes come in," she explained.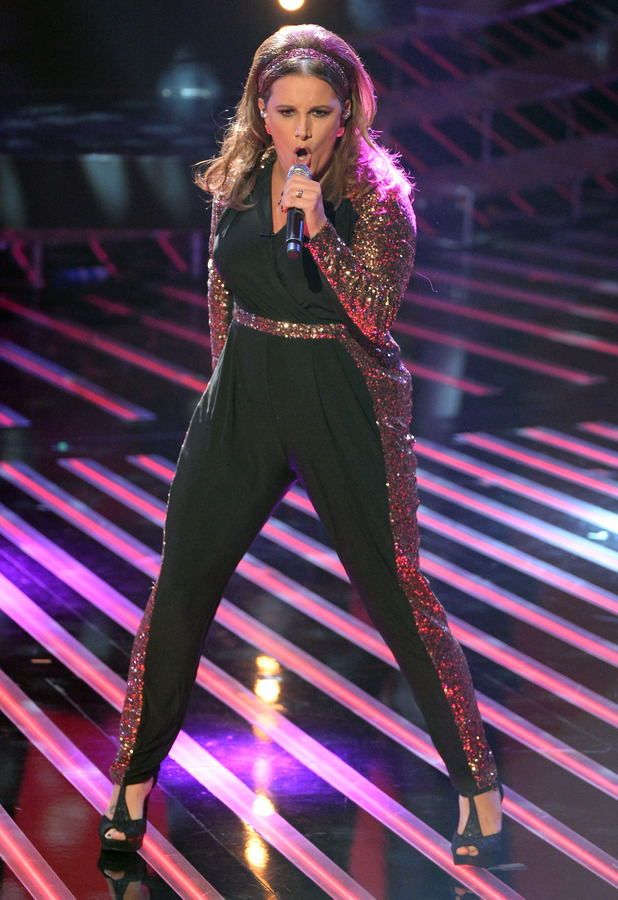 "I'm not one of these people that think 'yeah, I've got this in the bag' I'm not like that. I still pick my performances to pieces after each show so I just want people to vote for me if they like me, I don't want people to read what's in the papers and think 'I'm not going to bother voting for her'... I still need the votes at the end of the day."
She added: "I'm still worried about each week, I don't really understand it and I don't think I've ever bet in my life, I haven't got a clue... but I'm just going to go out there and enjoy it because you just never know when its going to be the end."
Sam will be performing 'Bleeding Love' by former
X Factor
winner Leona Lewis on this weekend's live show, which marks the ten-year anniversary of
X Factor
.
"It's a pretty tough week this week - vocally I've got a quite a difficult song and I've done quite a lot this week with photoshoots... so the pressure has been on for me this week. It is tough but I just can't wait to get out there and perform."
As part of her preparation for the performance, Sam was able to spend time with Leona.
"She was amazing. I've been quite spoilt with regards to meeting famous people in this competition and Leona Lewis was up there so I was really pleased to meet her, she was an absolute gem and I can't wait to sing the song for her on Saturday."
X Factor
continues Saturday night on ITV.
Not got an ipad? Download Reveal to your tablet from Google Play or Amazon Kindle – find out more
. Check out how fab it is in the promo below!