EastEnders, Corrie, Emmerdale, Hollyoaks: we take a look at tonight's top soap stories…
EastEnders, BBC1, 8pm
It's the day of Roxy and Alfie's wedding, but the groom's pining over his ex-wife, Kat. Ian persuades Alfie Roxy's the woman for him, but is he convinced?
Kat pays Alfie a visit and tells him she loves him, but trying to do right by Roxy he explains to Kat the previous night was a mistake.
Deciding to leave Walford for good, Kat says goodbye to Bianca, who offers to drive her to the airport – but really she's taking her to the wedding.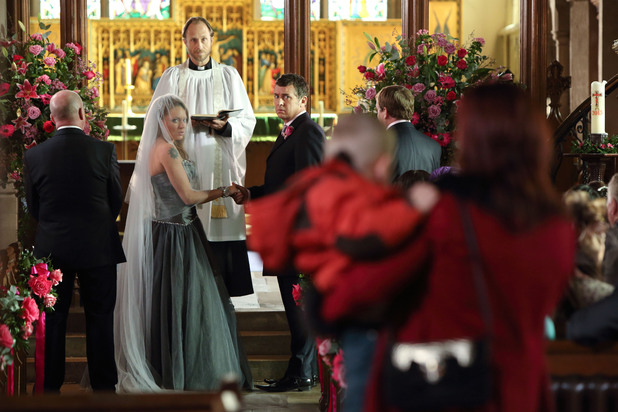 Just as Alfie and Roxy are about to say their vows, Kat bursts in with Tommy in her arms. Alfie stares at her – will she stop the wedding?
Coronation Street, ITV, 7.30pm & 8.30pm
Peter's angry after what happened to Simon and agrees to let his son stay off school in the care of Tina. When Tina finds out Simon's ordeal was filmed and has gone viral, she immediately lets Peter know.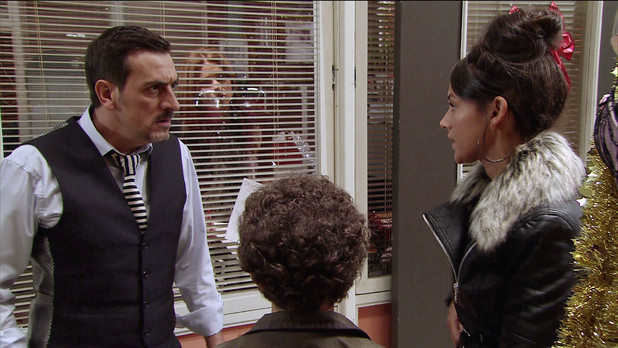 Peter's even more upset at what Si's going through and turns to Tina for support, snapping at Carla when she tries to distract him with wedding talk.
When he bumps into Tina in the corner shop, he thanks her for all her help and the attraction between them is clear, but will they act on it?
Emmerdale, ITV, 7pm
Declan's mood takes a turn for the worst when he realises Robbie tipped Katie off about her name being on the deeds to Home Farm.
Fuming and unable to keep a lid on his anger, it's Megan who feels the full force of her brother's rage when he finally snaps.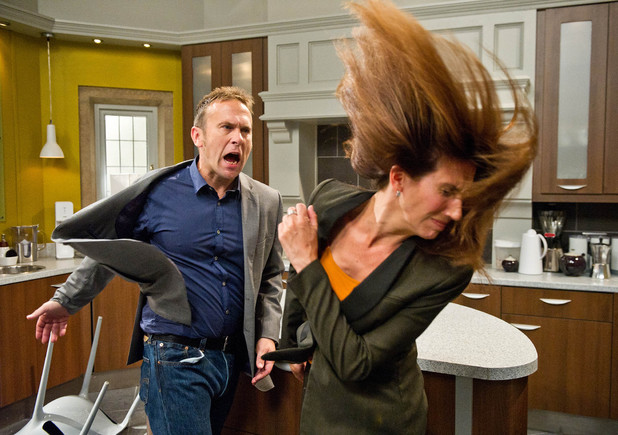 Slapping her so hard she falls to the ground, will Megan be able to stand by her brother after his violent outburst?
Hollyoaks, C4, 6.30pm
Jack tells Darren if he doesn't love Sienna and is only with her for the baby, he must be honest with her – but they've got no idea she's heard their conversation.
Her sanity already on a knife edge, she confronts Jack and takes a bottle of vodka from the Dog before walking off.
Jack alerts Darren who finds her at the Folly where she's pretending to down the alcohol. She tells him she knows it's over between them and tells him to walk away. Will he take the opportunity to get out of their relationship? Or will he beg her to take him back?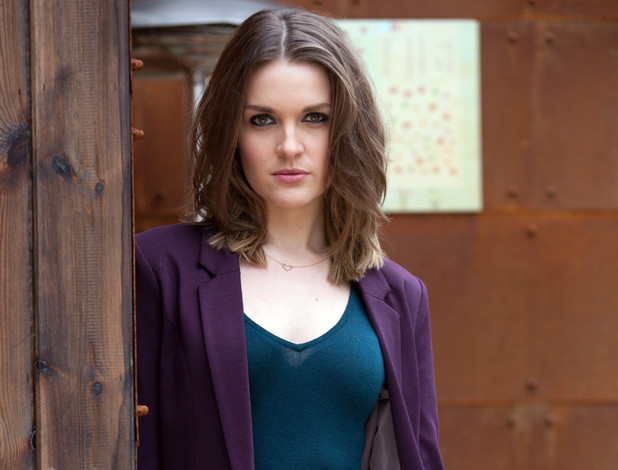 Not got an ipad? Download Reveal to your tablet from Google Play or Amazon Kindle – find out more
. Check out how fab it is in the promo below!