After months of build up the 50th anniversary special Doctor Who: The Day Of The Doctor, starring Matt Smith, David Tennant and John Hurt all playing the infamous Time Lord is finally here.
Billie Piper is also reprising her role as Rose Tyler alongside latest companion Jenna Coleman.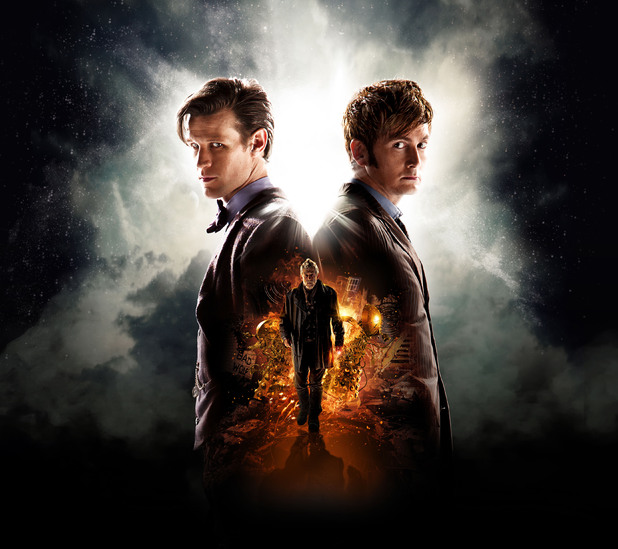 Of course, the only way to celebrate such a milestone episode is for the Doc to have to work hard to save the world again – just another normal day for him!
So what's threatening humanity this time? Well, it spans over many different times as in 2013 something terrible is awakening in London's National Gallery, in 1562 a murderous plot is afoot in Elizabethan England and somewhere in space an ancient battle is reaching its conclusion.
The Doctor's own dangerous past comes back to haunt him, but can he save reality and defeat his personal demons?
Doctor Who: The Day Of The Doctor, BBC1, 7.50pm
Not got an ipad? Download Reveal to your tablet from Google Play or Amazon Kindle – find out more
. Check out how fab it is in the promo below!