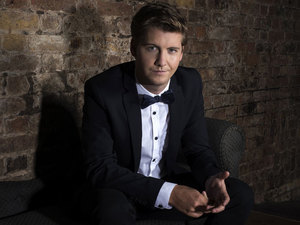 Made In Chelsea's Stevie Johnson gives his frank thoughts on all the drama that went down in the fourth episode of series six, exclusively for Reveal!
I must kick off proceedings by apologising profusely for my delay in getting my most recent piece of commentary on the goings on in SW3 out to you guys. Whilst I've been wallowing in my own self-pity, or the 'friendzone' as many of you have been kind enough to point out to me, quite a lot has been happening. The good news is I'm back on my feet, thanks in particular to Francis (which I'll touch upon shortly), so no need for concern. That being said, here's what I made about what you witnessed on E4 on Monday night.
It was quite a bizarre one in the sense that we observe two opposing sides grow closer than we've ever seen them. Louise and Lucy, whom seemed to be getting on a bit better last week, continued their new budding friendship, alighted by their distaste for a certain Chelsea villain. And speak of the devil, is there a potential new 'bromance' forming between Mr. Matthews himself and Andy? I have to say, this was music to my ears. I've done enough teetering (is that even a word?) between the two over the last 18 months so it was nice to finally see them making an effort with each other. Let's see how long that lasts!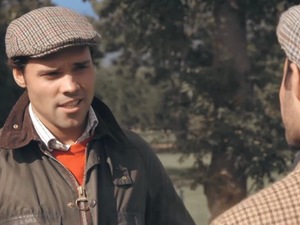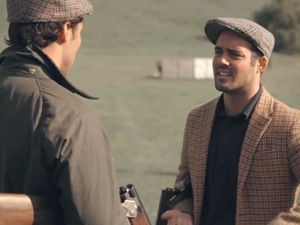 Watching back, I found Andy the most intriguing person in this week's episode. I tweeted during it about how much he was cracking me up, because it was a bit of a different part of him that we got to experience. It was good to see him stand up for himself, and not let himself get too caught up and affected by the Louise drama which he may have been culpable of doing in the past.
That being said, he shouldn't have had such a go at Louise for hooking up with someone else while he too has been enjoying the single life more than he's been letting on, as Lucy pointed out. When did she become such a moral compass of
Made In Chelsea
!? You've got to give it to her, she was spot on in the advice she gave to Andy. She probably realised that as I wasn't at the jazz event to give stellar guidance to my BFF she'd have to take one for the team and step in on my behalf. Good job Lucy, you did me proud girl.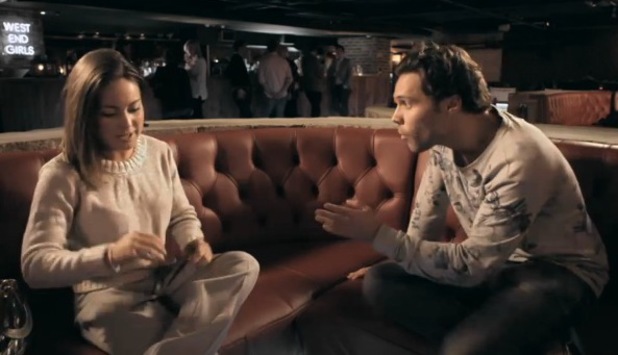 So yeah...Andy had been going out and getting over his break up like any guy would. I may or may not have been present egging him on whilst this was going on. I don't comment on speculation, but that's what friends are for, right? He is entitled to do all that, he just maybe could have been a bit more honest about the fact that he was moving on rather than giving Louise false hope about any potential reconciliation. The 'jumper-gate', as it shall henceforth be known, was just a case of being unlucky.
Any boys reading this will know that there's always a drawer of miscellaneous girls items knocking about in a bachelor's room – it's one of life's regularities. Hitting the snooze button in the morning for some more precious minutes of sleep. Tick. Planning months ahead for a summer bbq party only for it to rain on your parade when the day comes. Tick. Boys having a drawer somewhere in their room full of things ranging from different girls' jewellery to underwear. Tick.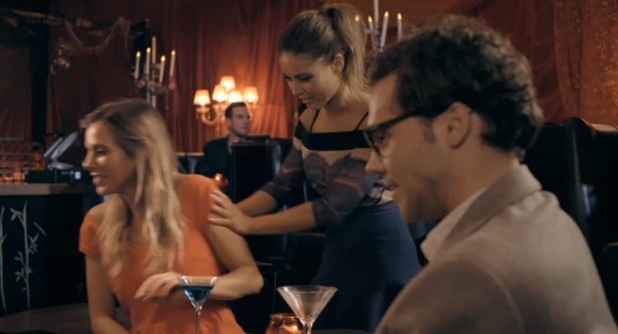 What's great about Andy, though, is he's quick to recognise when he's been wrong, as was evident when Louise pulled him up on it. Saying how he "doesn't have a heart anymore" and can "never love again" is maybe a touch on the melodramatic side, but that's why we love Andy. We can always count on him to pour his feelings out there.
As for me, after all the heartache and pain suffered recently what better way to get over current events than, quite literally, getting back on the bike. I don't think that in almost 3 years of
Made In Chelsea
there has been as much symbolism in any scene as when Francis and I go bike riding; it wasn't dissimilar from a modern day Shakespeare tragedy. What with the bike itself depicting the girl, an object of any young man's desires that he must conquer with vibrant confidence.
The road ahead portraying the challenging pathway a young, noble steed must go forth on, unaware of the challenges that may come his way with aspirations of love. The handlebars highlighting the sense of safety a woman's touch may bring, luring one in to a false sense of security before panic sets in and, before you know it, you are being thrown overboard. All rather juxtaposed, I'm sure you'll agree. Damn females.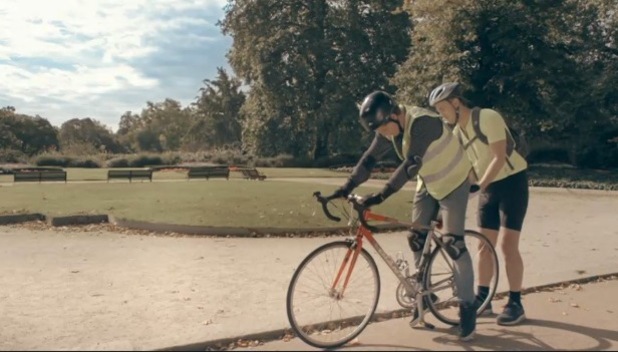 It was great to have the Boulle alongside me for that. Wise beyond his years, he took great pride in comparing himself to a father figure for me. I wouldn't quite go as far to give him that, but he is a great person to have around when you want to take your mind off things. I honestly find him one of the funniest people I've ever had the privilege of meeting, and I like to view our encounter that day as a turning point for me this series. "You're a big boy now!" he bellowed at me as I rode away into the sunset (not quite, it was rather early in the morning), and I had a moment of self-realisation before I started to freak out about the brakes that it's about time I got that confidence, and, dare I say it, hint of 'swagger' back that I like to think I have in abundance.
To heighten the Shakespearean comparison, I remember writing essays at school about the emasculation of Enobarbus in Anthony and Cleopatra, and I swore to myself that wouldn't happen to me! Hopefully between now and the end of the series you guys will be able to witness that as well. Monsieur Boulle, I couldn't have done it without you. I am forever in your debt.
Follow Stevie Johnson on Twitter @StevieJ_23
Made In Chelsea, 10pm, E4, Mondays