EastEnders, Emmerdale, Hollyoaks: we take a look at tonight's top soap stories…
EastEnders, BBC1, 7.30pm
It's the day of Michael's funeral and Janine is jittery and refuses to go to the funeral, despite Danny encouraging her to attend.
The only two attendees are Alfie and Kat. He's pretty emotional and as Roxy's too busy wedding planning and then looking after a sick Tommy to notice, he turns to his ex-wife for support.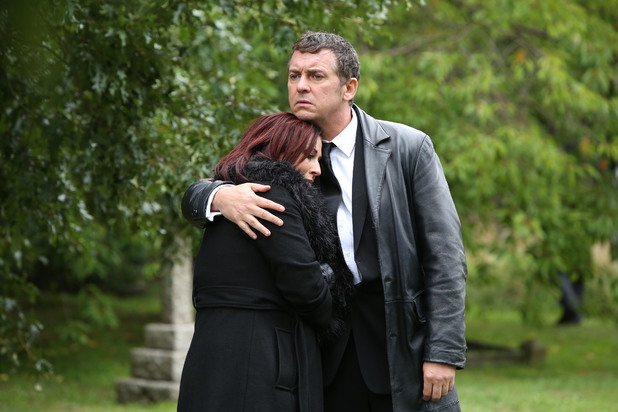 As the service gets underway, both lean on one another to get through it and a tender moment sees them share a hug. Could it lead to more?
Emmerdale, ITV, 7pm
Rhona sticks to her guns when she insists she isn't back on the pills, but Paddy's not so sure whether to believe her.
She's so worried about having a relapse, that when the doctor prescribes her antibiotics for a bladder infection, it sends her into a panic. She's unable to take them, despite the doctor's warning it could lead to kidney failure.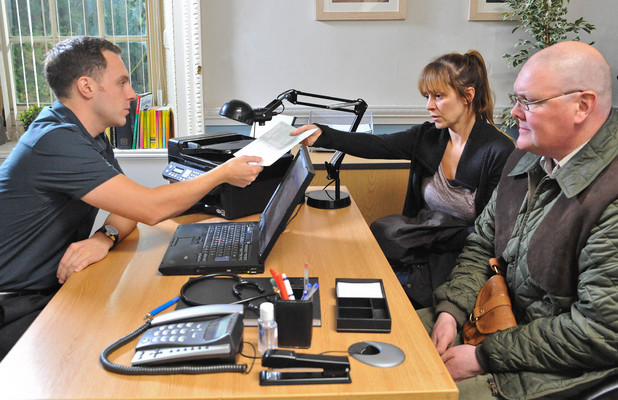 Marlon still thinks Rhona's on the drugs and won't let her near Leo, but Paddy's had enough of his attitude and to prove his faith in his wife, he scoops Leo up and takes him back to Rhona against Marlon's wishes.
Hollyoaks, C4, 6.30pm
With Sienna still missing, Darren assumes she's left him and decides to help Nancy move into her new flat.
As the pair unpack her stuff, they start reminiscing about their wedding and how they carved their initials into a wall at the Folly.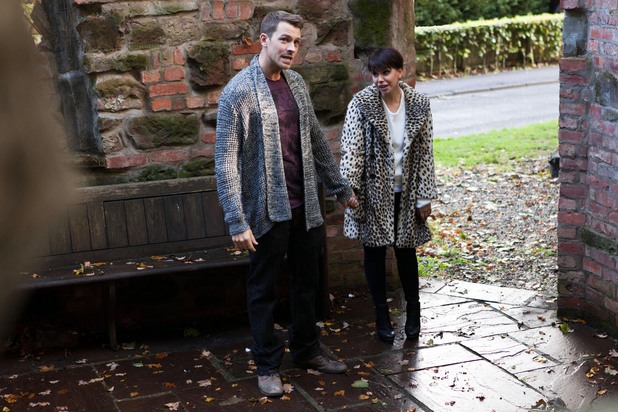 Wanting to see if it's still there, they head off to check it out and the moment between them is charged as old feelings come flooding back. But it's broken when they hear voices and find Jason Roscoe has collapsed into a diabetic coma.
After rushing him to hospital, Darren confesses to Nancy he still loves her and wants her back, but will the return of Sienna change that?
Subscribe to Reveal Mag for Android & Apple devices just £2.49 for 4 issues!
Check out how fab it is in the promo below!