Corrie: we take a look at Sunday's extra outing for the soap…
Coronation Street, ITV, 7pm
After sleeping rough, a lost and pitiful David watches his family from a distance and feels even more despair.
Forcing himself behind the bar at the Rovers, he demands a drink from Tina and becomes aggressive towards her. It's the perfect opportunity for Peter to play her knight in shining armour and he steps in, taking David outside.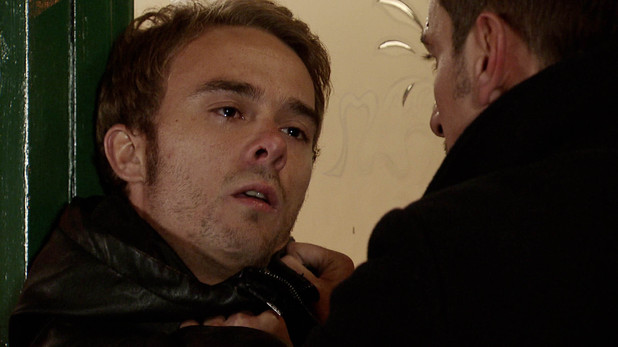 With nothing left to lose, David taunts Peter, daring him to hit him. Peter's the one who ends up getting a cut to the eye as Gail and Audrey watch on in horror.
Kylie steps in and tells David to walk away or she'll call the police, but Gail is devastated to see the son she still loves in such a state. She turns to Audrey and begs her mother to take David in. Will Audrey agree?
Subscribe to Reveal Mag for Android & Apple devices just £2.49 for 4 issues!
Check out how fab it is in the promo below!