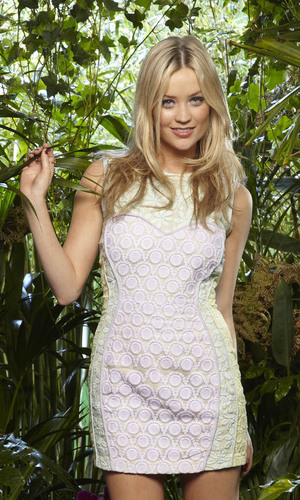 Irish presenter Laura Whitmore is currently in Australia gearing up for the 13th series of I'm A Celebrity... Get Me Out Of Here!
While Ant and Dec present the main show, Laura will be joining Joe Swash and comedian Rob Beckett to present the spin-off show,
I'm a Celebrity...Get Me Out of Here Now!
The lively trio will be joined by a celebrity panel to give their verdict on the latest batch of celebrity campmates, while discussing and dissecting the events from the camp. Joe takes viewers behind the scenes of the dreaded Bush Tucker Trials, Rob injects his irreverent humour on this year's jungle antics and Laura delivers all the camp gossip.
The
full celebrity lineup was unveiled yesterday,
and we can't wait for the show to kick off on 17 November! We got the chance to grill Laura ahead of her flight to Australia, where she told
Reveal
about home comforts, finding a friend in last year's runner-up Ashley Roberts and why she refuses to eat a live witchetty grub!
How much do you enjoy co-presenting I'm a Celebrity...Get Me Out of Here Now!?
It's great. There are not many shows like ours anymore. It just reminds me of programmes I used to watch growing up, so things like
SM:TV
and
Live & Kicking
. Those shows were live, a bit crazy and the presenters just had a good time messing about. With live TV these days, it's usually very structured so we're very lucky.
For the show we do a lot of rehearsals beforehand, and then you go in with your scripts, but what you actually come out with is not the same thing at all!
Do you ever find out the official lineup in advance?
No, we don't. There's also the fear, and it has happened in the past, when celebrities come out and change their minds. They get to the airport and change their minds, and some people go all the way to the hotel and just stay there and don't even end up going into the jungle! Then there's backups and probably, there will be late arrivals that will go in this year.
Do you have home comforts while you're away in Australia?
I travel all the time and I'm used to always living away as I've lived away from home from a young age, but I'm quite a nester too. When I pack my suitcase, I always stick in a few candles that smell like my apartment, and then some pictures and even some Irish teabags.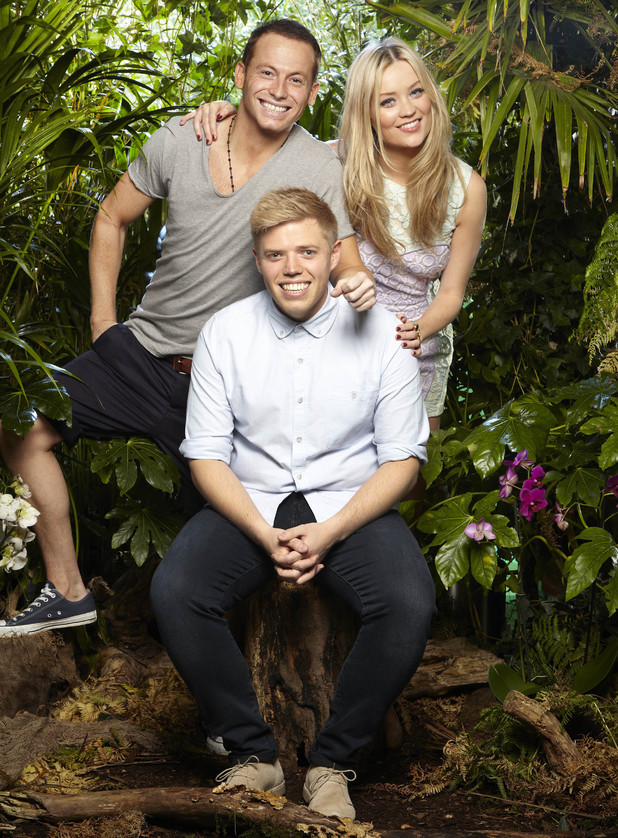 It looks like this year is going to be tough for the celebrities...
Every year the show ups its game. If you look at series one and then jump to last year, you can see the difference. With the trials in series one, you only had to put your hands in a box full of ants! But every year has to improve because you want to keep the audience entertained and I think you can push the celebrities because people know now what to expect when they go in.
What would be your worst Bush Tucker Trial?
I've done two trials before but I would never eat anything. I'm funny with food anyway. I don't like red meat and I don't like onions, so I'm not going to eat it. There's no way in hell I'm going to eat a live witchetty grub!
What type of guest do you want on the show?
When we talk about the panelists, Joe is always like 'What fit bird can I have?!' We're quite secluded, so it's only me, Joe, Rob and whoever is on the panel. We're always like, 'Who's our friends for the next few days.' Joe is always looking for fit, single girls and he gets annoyed if it's a girl who has a boyfriend.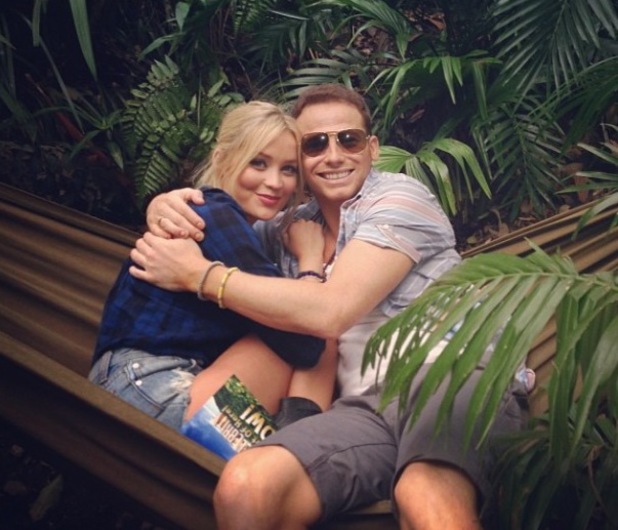 What's your daily schedule like?
We're supposed to go to bed around two or three in the afternoon, but last year I stayed up much later than I was supposed to. In my first year, I was so adamant that I needed to go bed at a certain time and I was worried about the live show everyday. You can't struggle to get through when presenting, you have to be on top form.
Last year, I was a bit more comfortable so I wasn't so strict with myself on the time! The more you do it, the more confident you get. Halfway through you get confused and don't know what day or time it is. Our hotel is in a different time zone from onsite, so even though it takes 45 minutes to get to the camp, there's actually a one hour difference in timezone because one is in Queensland and the other is in New South Wales.
If you were in the camp, would you be able to cope without having all of your clothes?
It'd be nice just to have just the one outfit that you have to wear. You can style it up too! They actually give us the same uniform as the celebrities once we're out there if we do any trials or anything like that. It's quite nice to not have to think about what you wear and put on the same thing, it's like a school uniform.
From last year's celebrities, who was your favourite?
I love Ashley Roberts and we're really good friends now. It's really nice that I've met a friend through the show. She's a great girl, I think she's brilliant. It's also very hard for Americans to do well and she came second last year.
I'm A Celebrity…Get Me Out Of Here Now! kicks off on Sunday 17 November at 10.30pm on ITV2 and continues throughout the week.
Got an iPad or iPhone? Reveal Mag is specially designed to fit!