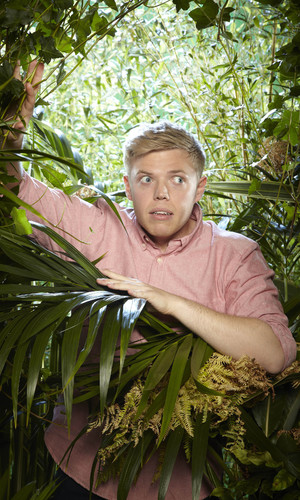 Award-winning stand-up comedian Rob Beckett is currently in Australia gearing up for the 13th series of I'm A Celebrity... Get Me Out Of Here!
While Ant and Dec present the main show, Rob will be joining Laura Whitmore and Joe Swash to present the spin-off show,
I'm a Celebrity...Get Me Out of Here Now!
The lively trio will be joined by a celebrity panel to give their verdict on the latest batch of celebrity campmates, while discussing and dissecting the events from the camp. Laura delivers all the gossip, Joe takes viewers behind the scenes of the dreaded Bush Tucker Trials and Rob injects his irreverent humour on this year's jungle antics.
The
full celebrity lineup was unveiled earlier today,
and we can't wait for the show to kick off on 17 November! We got the chance to grill Rob ahead of his flight to Australia, where he told
Reveal
about his dream celebrity lineup, his favourite campmate from last year and what it's really like to work alongside Joe and Laura.
How much do you enjoy co-presenting I'm a Celebrity...Get Me Out of Here Now!?
I love it, it's brilliant and a bit crazy. We just mess about a lot and I think this year we'll be able to be more silly. This is my second year now and we're comfortable with the show and have made it our own, so it'll be fun to mess about more. There's no other show where you can present everyday as a comedian and do stand-up on it. I do a stand-up piece everyday, so to be able to do that is brilliant.
Do you all fly out at the same time?
Well, Joe flies out before us because he does a lot more behind the scenes tours of the camp, so he usually gets there a week before.
Do you all hang out outside of the show?
No, I won't have anything to do with Laura! Only joking! We go out for drinks and stuff. Joe is impossible to track down! Joe gives out his mum's house number because his phone is always breaking.
Did you get a fright from any creepy crawlies last year?
I had a scorpion on my chair and I told the team, 'Guys, there is a scorpion on my chair!' They just told me to brush it off, but I refused to. I mean, it was only little, but come on mate!
Do you ever find out the official lineup in advance?
No, never. I'm a bit of a runny gob!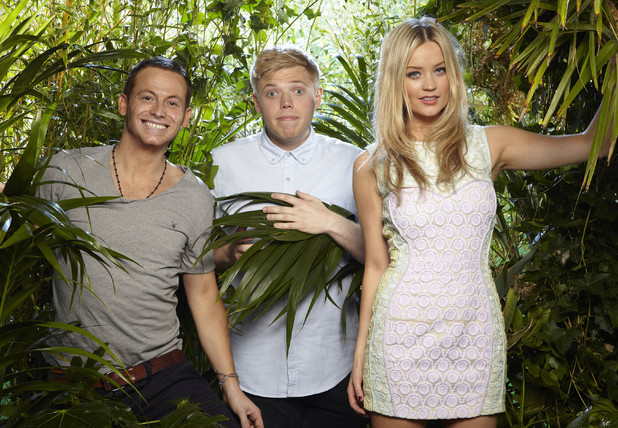 How is it adapting to the hot temperature in the Australian jungle?
Well, I remember one point last year it was 35 degrees and I had sweaty knees at the front. Not at the back, but at the front - it happens in the jungle!
It's a lively bunch of celebrities going into the jungle this year, but if you could choose your own lineup, who would it be?
Sir Alex Ferguson! His autobiography recently came out too, so it'll be good timing. I'd also have Beyoncé and Jay Z, as well as Kim Kardashian and Kanye West, bosh! It'd just be five campmates this year, so the budget can be spent on them. They can even chuck in Taylor Swift halfway through, I'm sure it would all kick off!
So who would win out of your chosen lineup then?
Sir Alex. He's pretty good at winning isn't he? He'd be up for doing all the trials.
From last year's celebrities, who was your favourite?
I found Helen Flanagan hilarious! She's just the most ridiculous person I've ever seen and I just find her funny. But she's really sweet though, she's like a child and you just can't get annoyed with her. As lovely as she is, she still wears ridiculous fake tan!
Once the show ends, we have the wrap party and then we have to fly back with the celebrities. So last year, I'm on the plane and Eric Bristow walks in with his luggage, which looks like a laundry bag full of clothes, and sits in business class. Then Helen walks in, sits down to go to sleep and takes her top off with just her bikini on! The guy next to her was like, 'What is this? This is the best day ever!' It wasn't tactical though, Helen was oblivious to it all!
I'm A Celebrity…Get Me Out Of Here Now! kicks off on Sunday 17 November at 10.30pm on ITV2 and continues throughout the week.