EastEnders, Emmerdale, Hollyoaks: we take a look at tonight's top soap stories…
EastEnders, BBC1, 7.30pm
It's the day of Max's trial and everyone's expecting him to go down with the evidence stacked against him.
But Ian's the key witness, and when he doesn't show up to court and a bag full of his clothes is found at the Beales', it looks like Ian's lost it and run away again.
Without Ian, the judge declares a lack of evidence and Max is free to go, with Carl seething as his plan's fallen apart.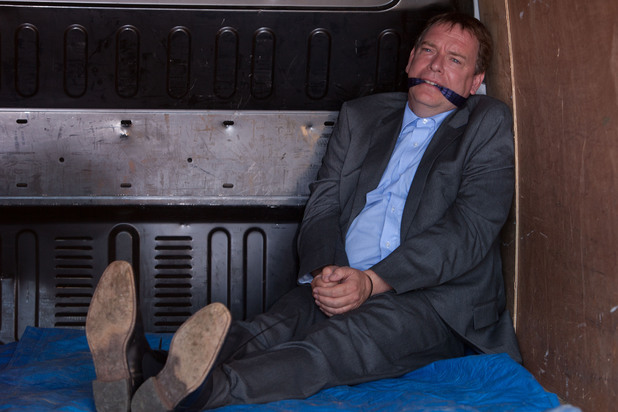 But just where is Ian? He's bound and gagged in the back of a van on some wasteland – Phil and Max have kidnapped him! But what do they intend to do with their hostage?
Emmerdale, ITV, 7pm
Determined to raise the cash to run away with Kyle, Amy tries to sell the stolen necklace to Rodney.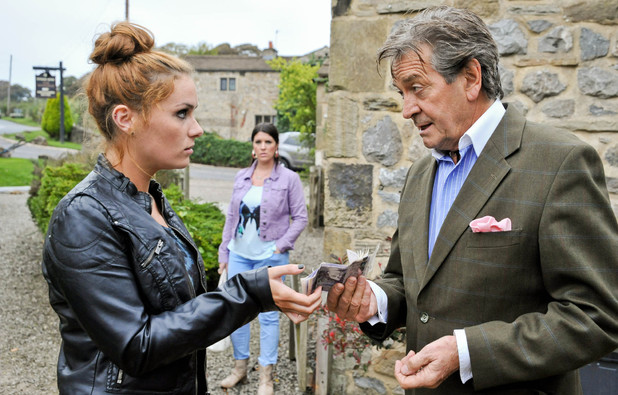 Kerry's intrigued when she witnesses Rodney give Amy a wad of cash in exchange for the necklace, and questions what her daughter is up to.
As Amy cracks and reveals what she's planning, Kerry begs her to reconsider, but Amy threatens to kill her mother if she tells anyone.
Will Amy change her mind later though when Andy asks her to move in with him and start a life together?
Hollyoaks, C4, 6.30pm
After Freddie busted the girls on the cliff top about to tip Browning's body over the edge, tonight he agrees to help them dispose of it properly – after all, it's not the first time he's got rid of a body.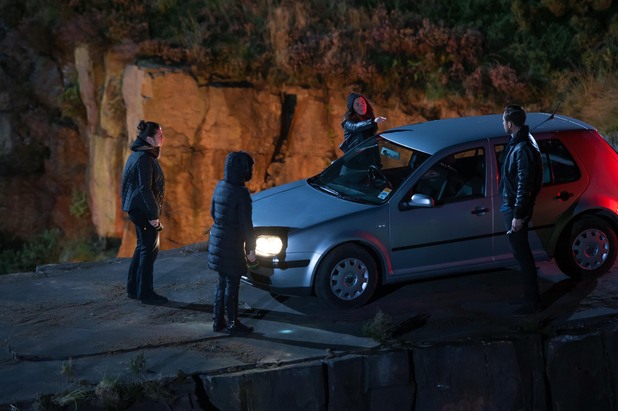 With Browning in position behind the wheel, they haul the car over the cliff and wait for it to explode at the bottom. Fortunately it does go up in flames, but is this the end of the hell for Mercedes, Lindsey and Cindy?
Not likely! Grace Black's after answers about her sister's death and she's not giving up easily. She pays Mercy a visit, but will the widow crack under her questioning?
Subscribe to Reveal Mag for Android & Apple devices just £2.49 for 4 issues!
Check out how fab it is in the promo below!