EastEnders, Corrie, Emmerdale, Hollyoaks: we take a look at tonight's top soap stories…
EastEnders, BBC1, 8pm
After spending the night with Carl, Kirsty quietly gets dressed preparing to sneak out and steals some money from his dresser to pay her debts.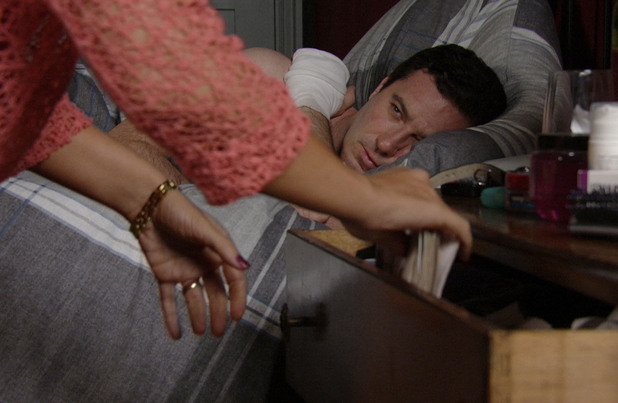 She has no idea, however, that Carl is awake, although he pretends not to have noticed what's she's done.
Later in The Vic, Carl takes great pleasure in Kirsty's discomfort when he tells her about the stolen money. How will he make her pay?
Coronation Street, ITV, 7.30pm & 8.30pm
With a heavy workload, Peter encourages Simon to go and play with Grace and Faye to get the lad out from under his feet.
But after the girls start to bully him and Simon ends up stealing from Dev's shop, Peter doesn't know where to turn.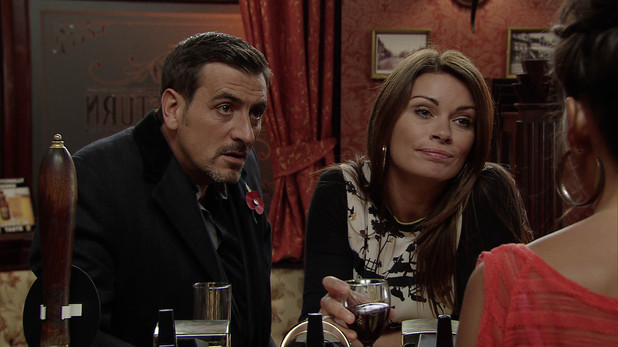 Carla suggests no-nonsense Tina might be the one to help them and they ask her to look after Simon on a regular basis – will she agree?
Emmerdale, ITV, 7pm
Amy and Kerry wake up in a police cell. A distressed Amy is later let out with a caution, but warned the consequences will be much more serious if she goes near Kyle again.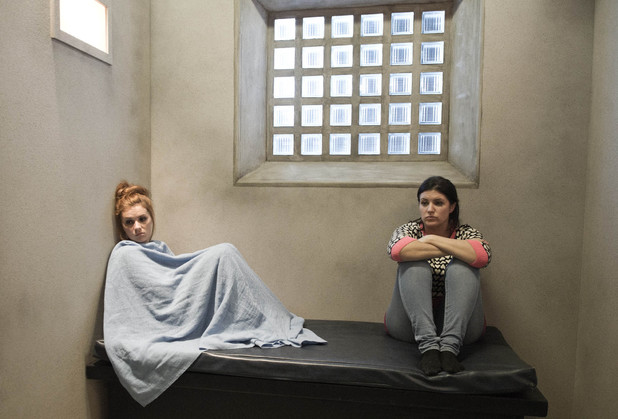 Realising she has no other option, Amy starts to form a plan and and opens a guest's bag at the B&B to find a wad of cash and an expensive necklace – what is she going to do with them?
Later, she realises she has to choose between Andy and Kyle when it becomes clear Andy won't run away with them. Knowing she has to be with her son, she puts her plan into action and steals Jack's passport…
Hollyoaks, C4, 6.30pm
When the freezer breaks in Price Slice, Cindy and Lindsey panic and realise they have to move Browning's body – immediately.
With Grace and Fraser sniffing round, trying to get to the bottom of Browning's whereabouts, they're onto Cindy and Lindsey, and realise the girls know something. But will they work out exactly what?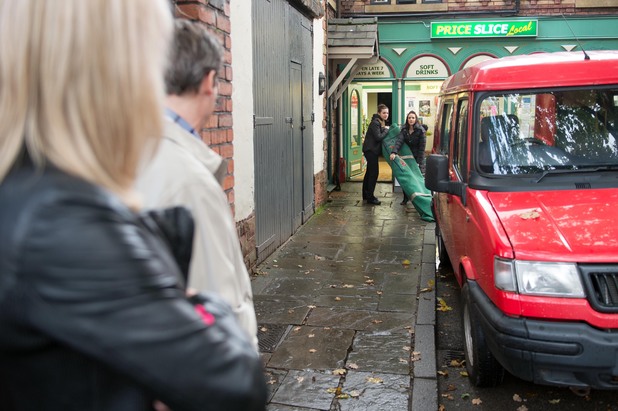 Mercedes is called in as they plan to get rid of the body and make it look like an accident. Deciding to put him in a stolen car and push the vehicle over the edge making it explode, it's down to Lindsey and Cindy to wrap the body in a carpet and move it from Price Slice. Fraser and Grace are watching as they do – but do they realise what the girls are moving?
Got an iPad or iPhone? Reveal Mag is specially designed to fit! Check out how fab it is in the promo below!