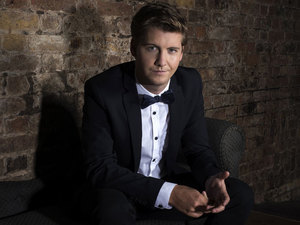 Made In Chelsea's Stevie Johnson gives his frank thoughts on all the drama that went down in the fourth episode of series six, exclusively for Reveal!
After a rather intense battle of the sexes last week, it was in all our best interests for a spot of gender separation. So what better way to enjoy the last few days of glorious weather than for a group of testosterone fuelled boys to go camping and do all things 'man'. Because that's what men do, right? If it's not DIY in the home then it's hunting outside, I think I read that somewhere once.
The one problem was that none of us knew what the hell we were doing, as was apparent by our general get up. Heaven forbid if any of our worlds are ever thrown into turmoil and we have to sleep in a garden after a party. I actually had to do that in a marquee once and it was one of the most challenging nights of my life – I lived to tell the tale thankfully. However, after the odd tantrum, a couple of wrong turns, and Francis downing a cold can of baked beans, it was ultimately a rather fascinating experience.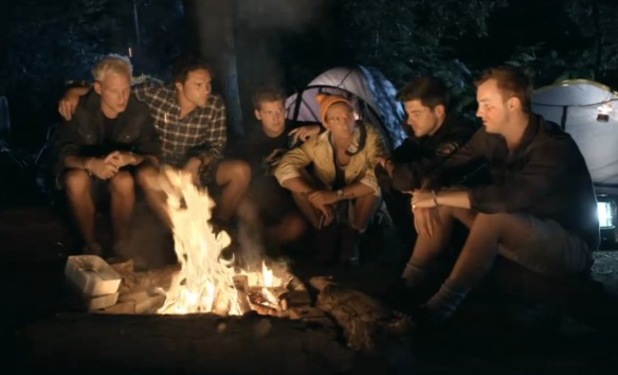 As our camping escapades were in full throttle, the girls had also opted for the standard "so nice to get out of Chelsea" excursion at a nearby spa. There was only one place to be, though, for laughs and eccentric behaviour, and it wasn't where the soothing treatments were happening, but rather being out in the wilderness and at one with nature. Credit to them, Phoebe and Louise both recognised this quite quickly, much to all the boys' dismay...apart from Jamie's, of course.
Last week I backed Laingy as a "misinterpreted genius", but here I think he justified exactly how he can get it wrong sometimes. If Rule #1 of 'bro code', as I've previously discussed, is to not hook up with your mate's ex, then we can presume that Rule #2 is along the lines of not inviting the girl you are pursuing on the boys' camping trip. We should start writing these rules down, I have a feeling we'll have a whole list by the end of the series. I think the boy needs to learn to be able to chill and ignore his desperation for girls' incessant attention. He should have viewed camping as a form of therapy to get over this perceptible obsession of his. We had a guitar and everything! Let's just hope a hint of progress was made.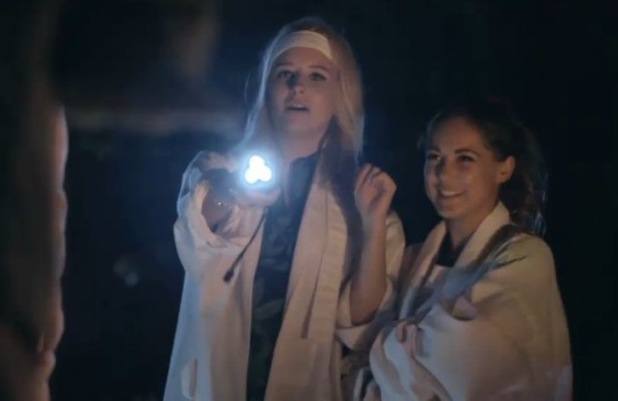 It was great to have Andy back and around after he went slightly AWOL after his break up with Louise. With his carefully ripped lumberjack shirt and well tuned guitar waiting to be unleashed at first sight of a campfire, he finally looked back to his best. If there's one thing Andy loves more than anything in the world, it's outdoor activities, so he was never going to turn down being able to get involved in this. I felt for him when Louise turned up unannounced, it clearly affected him. It only goes to heighten the sense that there remain strong feelings between the two. Normally so composed, he was a slightly antagonistic in his choice of words towards Louise at the campsite, so it was nice of him to recognise that and see the two have an amicable conversation after his gig. I just hope he doesn't get caught up in it all over again, as they both seem to be doing well without each other. The reason they aren't together is that he says he doesn't trust her anymore, and I think that's not just something that can be replenished because they can finally string a few nice sentences together. Stay strong Andy!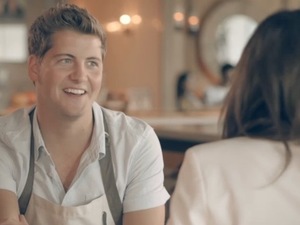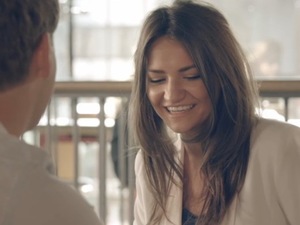 As for me, it was about time I had a crack with some of the finer things in life, and I figure the ladies in SW3 are ready for me at last. As awkward as I thought the date with Tiff might be, any uncomfortable silences were filled with her uncontrollable laughter. Am I really that funny? I like to think so. I did say that my pizza was 'big' after all. Smooth, Stevie...smooth. BUT it looks as though she wants to hang out again. High fives all round, I got this.
In the coming weeks I'm hoping for a little bit more love and happiness for all in Chelsea. I'm doing my best but unfortunately everyone else is finding it a little more complicated, understandably. As hypocritical or legitimate (each to their own opinion!) as Spencer may have been before his theatrical drink throwing, I'm hoping that bromance can reconcile their differences. With all the boy/girl conflict going on around us, it's important for everyone to not lose sight on what's most important to them. Also, I'm sure you'll agree, no more tears for Lucy Watson. We're all used to her being such a strong, authoritarian figure that it is actually quite difficult to watch her upset! With so much still up in the air for everyone, it's only going to get messier in Chelsea over the next few months.
Follow Stevie Johnson on Twitter @StevieJ_23
Made In Chelsea, 10pm, E4, Mondays