With 65 per cent of the UK population now overweight or obese, Too Fat To Fly looks at the holiday horror stories of some of Britain's biggest people.
The traumatic tales we'll hear include getting thrown off a plane for being too big for the seat, being too large to ride a rollercoaster, and getting wedged on a water slide.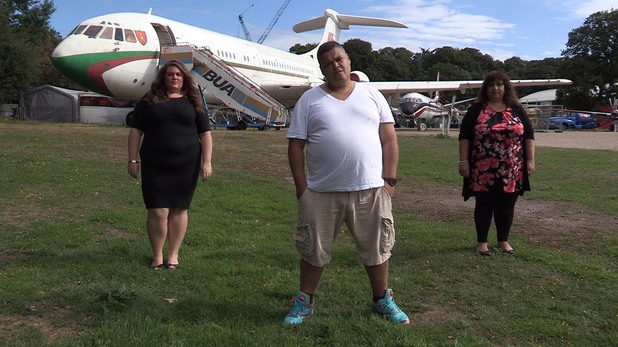 Jane and Alan share their humiliation at being told they were too heavy to sit together on their flight to Guernsey, and tell how they've since lost an impressive 16 stone between them.
When 32-stone Sandy sat down on his flight to Toronto it was a tight squeeze, but he never expected to be led off the plane and told to purchase a second seat. Unable to afford it, he had to cancel his holiday.
And Jodie talks about how a mortifying massage in Turkey, complete with taunts from her masseuse, caused her to come home and change her lifestyle.
Too Fat To fly, C5, 9pm