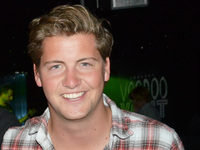 Made In Chelsea's Stevie Johnson gives his frank thoughts on all the drama that went down in the third episode of series six, exclusively for Reveal!
Quite clearly there is something in the water in Chelsea right now. I realise that, as far as genders go, we as a group of boys have not always conducted ourselves in the most gentlemanly fashion, but this week seemed to take it to a whole new level.
Centre to all of this was the 'lil boi', Jamie. Hugely charismatic, always fun to be around, it isn't hard to see why Jamie is such a popular figure with us all. With his effervescent blonde hair and love for all things sweet, there are times when Jamie reminds me of a kid in a candy shop. Put him in a room full of beautiful girls and it's the same: his eyes widen and he wants everything on offer. There are times when he gets it so wrong, as this week suggests, but it's also got me thinking – is the boy in fact a mastermind in disguise?
1) He pisses off Lucy to the point where she doesn't want to speak to him, having been caught playing 2 girls (yes, Jamie, that is what it means. Always listen to wise old Pruders). Yet he ends up turning it round and hooking up with her, the girl he wants the most.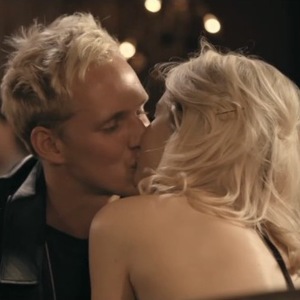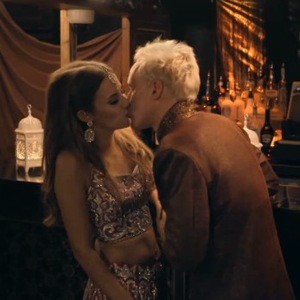 2) He gives Alex quite possibly the most appalling advice on how to deal with his conundrum between Fran and Binky. Yet Alex ends up finally having the alone time with Binky he so craves, and works wonders with her in Fran's absence.
3) He humiliates me in front of a girl whose number I've recently acquired by asking her out on my behalf. Yet it actually works to my advantage, she says yes, and I seemingly now have a date on the cards (about time, I know).
Of course, with all of the 'Wins' that Jamie has apparently achieved, it has left a few of SW3's finest slightly worse off. For all his erroneous behaviour in the past, Spencer is finally on the receiving end. A primary constituent of 'bro code' is that you never go for your mate's ex. Bad, bad Jamie. Francis predicted it – Spencer will act as if he finds it all rather mundane, whereas beneath that hairy, beastly physique he is in fact a wounded, vulnerable animal. The snippet of next week's episode only heightens the sense that all is not well in this particular bromance after Jamie's misdemeanours.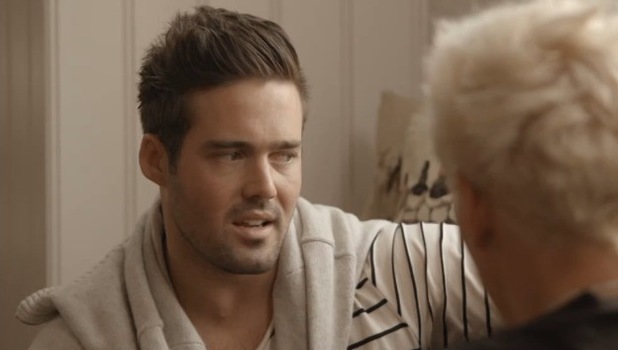 We can't forget the girls either, undoubtedly nursing broken hearts after Jamie's influential ploys. As much as I'm #TeamLucy in all things (partly because I'm afraid of what she'll do to me on my own at home if I'm not), I couldn't help but sympathise with Phoebe. She's been played, and she's lost. That's never nice to see, because she is actually a sweet girl. Where she's mistaken is taking her dismay out on Lucy, whereas really the conversation needs to be had with Jamie. Watch this space, trust me.
And what of poor Fran? Well she hit the nail on the head claiming that Alex was turning into one of the boys having spent so much time with them (should I say 'us', do I constitute as one of the boys?). That's the problem in society at times; we're too easily directed by pop culture and what our friends are doing. I'm guilty of this as much as the next person. However, Alex should have dealt with such a delicate situation with more tact, but he's a good guy and it's just something he executed in terrible fashion. He won't make that mistake again. At least I hope not. Otherwise I'll have to stop seeing the best in people and I don't want to be that guy!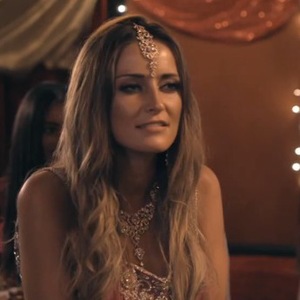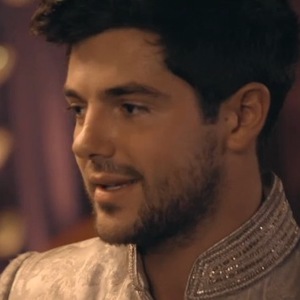 Ultimately, though, it's not Jamie's fault he keeps being approached for advice, yet he does his best. Admittedly, I didn't actually ask for any, he just happened to be in the right place at the right time (wrong place at the wrong time for me maybe?), and couldn't help himself. But I'm grateful for him wanting to have my back… sort of. I'm still sitting here convinced I could have done it without him! And with regards to Lucy and Phoebe, he's just quite clearly not used to having two stunning girls interested in him. He doesn't know how to deal with it! Do any of us!?
All things considered, credit where credit is due. Jamie has his imperfections, but I can't help thinking he is on some level a misinterpreted 'Jenius'. He's taken an almost utilitarian approach whereby for him in all situations "the end justifies the means". For Jamie it doesn't matter how conclusions are reached, as long as the majority are happy. The question is, are the majority in Chelsea happy at the moment? With the explosions that await you guys over the coming weeks, I wouldn't bank on it.
Follow Stevie Johnson on Twitter @StevieJ_23
Made In Chelsea, 10pm, E4, Mondays