EastEnders, Emmerdale, Hollyoaks: we take a look at tonight's top soap stories…
EastEnders, BBC1, 7.30pm
Carol and David are going over recent events when Bianca returns home and is shocked to see her dad.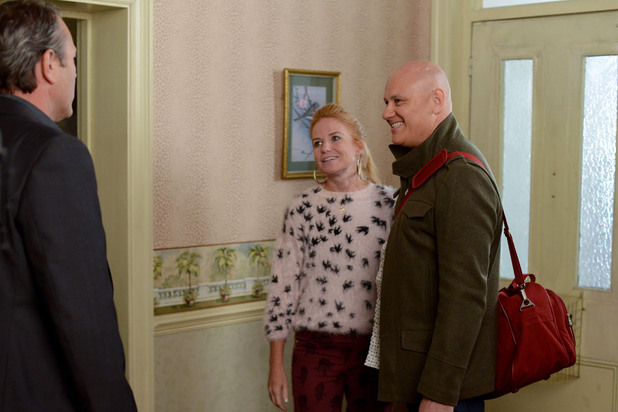 As they set about filling B in on what's been going on while she's been away, they're interrupted by the doorbell ringing and Bianca's new man, Terry is on the doorstep.
As Bianca introduces him to her mum and dad, what will they make of their daughter's new fella?
Emmerdale, ITV, 7pm
At a bonfire party, Rachel and Sam are too distracted to notice Samson whirling his sparkler too close to the fireworks box – and suddenly a full, unopened box of fireworks start exploding next to Archie who's in his buggy.
Jai reacts very angrily when he finds out Archie was involved and when Sam clocks Jai was more furious than Rishi, he starts to wonder exactly what's going on.
Backed into a corner, Rachel is forced to explain to Sam that Jai is Archie's real dad. How will he react?
Hollyoaks, C4, 6.30pm
Dodger is shocked when Martha gives him Anna's locket and the truth about Will starts to fall into place.
There's more shocks in store when the family find out Will's been left an eight-bedroom mansion in Anna's will!
As Martha, Dodger and Dennis decide they must go to the police and report Will for murdering Texas and Anna, Will overhears everything – how will he get out of this one?