Tinie Tempah has admitted that if he hadn't signed a record deal by the age of 21, he was going to quit music and never rap again.
The UK artist has enjoyed a flourishing career since signing to Parlophone in 2009 and has released a string of hits to an ever growing fan base.
So it's hard to imagine that right before he got his deal, Tinie was one month away from putting down his microphone forever.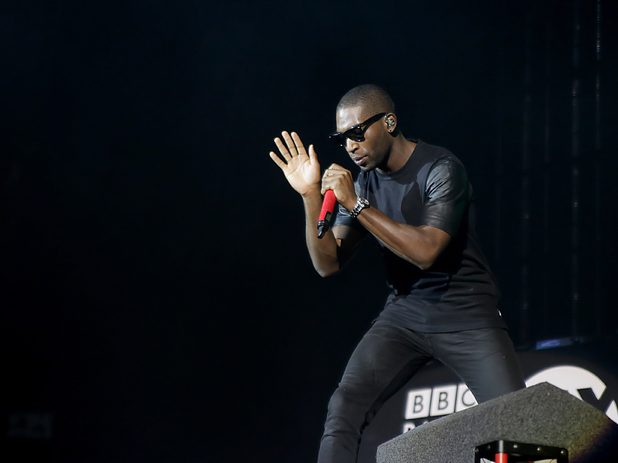 "I started rapping at 12 years old," he explained. "The older I got, the more serious it became and I started using my friends' home studios to record... but I always said to myself that if I was 21 and I still hadn't got a record deal, I was never, ever going to open my mouth and rap again. That was my promise and I was going to do it.
"It was literally a month before I turned 21 [that I signed with Parlophone]. I got the deal on 9 October and my birthday is 7 November."
Luckily, Tinie didn't give up and he is now preparing to release his highly anticipated second album,
Demonstration
, as well as treating fans to a special behind the scenes documentary about his first UK arena tour back in 2011.
The
Discovering Destiny
documentary sees a then 22-year-old Tinie preparing for his sold out tour, greeting his loyal fans in different cities across the country and celebrating his impressive journey with his closest friends and crew backstage.
His commitment to his craft and relentless work ethic is heavily focused on in the film - something that his parents are no doubt extremely proud of.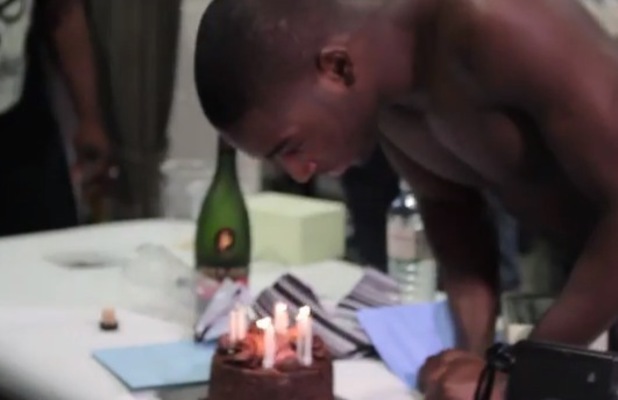 However, Tinie admits that his mum and dad weren't always convinced their son would make it in the cut throat industry.
"When I said I wanted to do music there was a lot of resistance and it didn't go down well, but obviously that's because it wasn't guaranteed that I would become a success," Tinie said. "I got a lot of stick for it, especially when I chose not to go to university."
"Everyone I knew was at uni and I remember I was waking up at two in the afternoon and my mum would come back from work and just give me this look like 'I don't know what this guy is doing'. Then my sister went to uni the next year and I still hadn't done much, so it got worse.
"But I managed to prove myself. I think when I got the record deal my parents eased off a little. Even now though, some of my uncles and aunties still ask if I'm going to go to university!"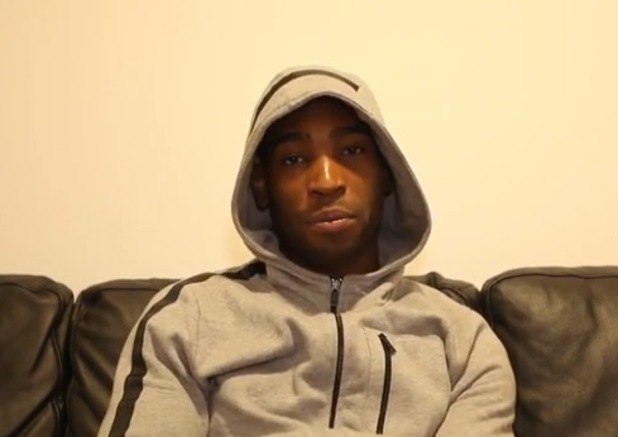 With a platinum selling debut album, two Brit awards, two MOBO awards and an Ivor Novello under his belt, Tinie has already achieved a great deal in his 24 years and strangely, he attributes this to just being an "average kid".
He said: "I was born in Peckham and then I moved to Plumstead, which is a bit more suburb-y. So I very much consider myself as a guy in the middle.
"My life wasn't too extremely bad or too extremely good and I feel like the majority of people are like that. They are just your average, typical person. So I always speak coming from that place, as an average kid. That's why I think people can relate to my music and the normality of what I am saying in my songs."
But despite being one of the biggest rappers in the UK, Tinie still has moments where the pressure gets to him.
"There are times when I've woken up and thought 'This is hard man'," he admitted. "You know when you start questioning what this is all about and questioning your motivation? That happens all the time.
"But being a strong person and having a great team around you can counteract that. Whenever I get like that I just think 'No, I'm young, fit and able. I can do this!' That usually gets me back on track."
Watch Tinie Tempah: Discovering Destiny (Documentary) below and let us know what you think in the comment box, as the best comment each week wins £50!