EastEnders, Corrie, Emmerdale, Hollyoaks: we take a look at tonight's top soap stories…
EastEnders, BBC1, 8pm
A shaken and distraught Alice tells Michael she thinks Janine is dead, but things didn't go as planned.
Michael cleans Janine's blood off her hands and tells Alice he loves her to try to reassure her, before heading off to Janine's to clean up the mess.
He arrives to find Janine very much alive. There's a dramatic turn of events as their final showdown takes place. Alice is caught in the middle, and one of them will die as a murder takes place. The other two individual's lives will change forever…
Coronation Street, ITV, 7.30pm & 8.30pm
Nick's heartbroken about Leanne's rejection, and Gail goes to see her daughter-in-law to ask her to reconsider her decision to end her marriage.
Her guilt piqued, she offers Nick the chance to spend some time with Simon, suggesting he takes him to Faye's Halloween party. Nick eagerly agrees, but as the kids race around him in the darkened room, he begins to lose it.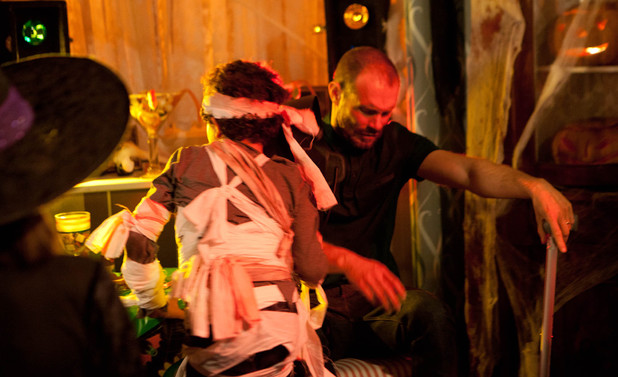 Emotionally and physically fragile, Nick lashes out at Simon – just as Leanne arrives to hear his outburst. Will Leanne be able to forgive him now?
Emmerdale, ITV, 7pm
With Priya hurting over David and Alicia's relationship, she lashes out and tells Alicia if she wanted to hurt her she'd tell Jacob the truth about his real mum.
Worried about him hearing it from someone else, Alicia decides she has to tell Jake herself and with David by her side, she confesses that Leyla is his biological mother.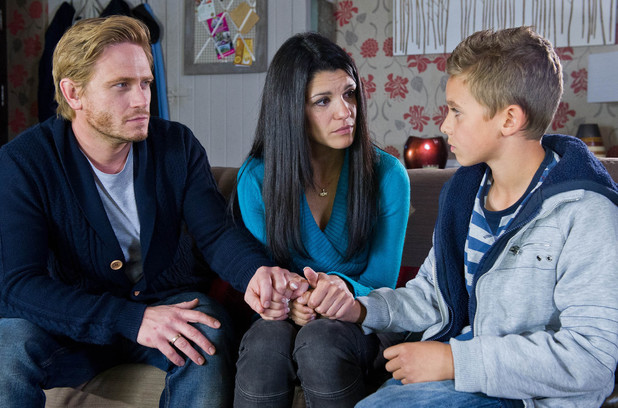 Jacob's cold as he asks questions and Alicia regrets saying anything. Upset, Jacob creeps out in the middle of the night with a bag. Where will he run to?
Hollyoaks, C4, 6.30pm
It's Halloween horror when someone steals the money that everyone's been fundraising for missing Tom.
With Chloe desperate for cash and blackmailing Sienna for £5000, is one of them behind the theft?
And just where is Tom? We're about to find out…