Vibrant, quirky and bold – all words that sum up the seaside town of Brighton. Even in the winter, it's the perfect place for a weekend away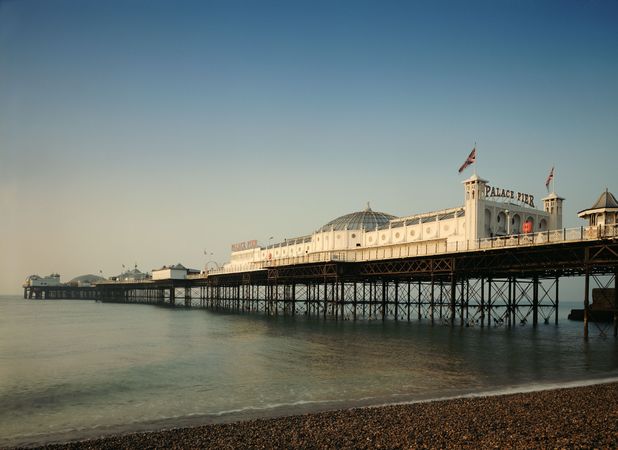 Where to stay
Brighton is teaming with different options for places to stay, so whether you're looking for a B&B or a boutique hotel, you'll have plenty of choice. For an extensive list, go to
Brighton tourism.
If you're looking for somewhere more quirky, we tried
Myhotel
, a boutique hotel right in the middle of town that is as bright and bold as Brighton itself.
Rather like Brighton itself, the hotel is not for the shy and retiring – or maybe even new couples – as the shower and toilets doors are both see-through, leaving little to the imagination.
But you soon get over that – or at least we did – and, as the manager explained, the hotel is meant to appeal to all of the senses. The rooms are light, bright and focused on ensuring you are as relaxed as possible during your visit. All of the walls are curved, with no sharp edges, and there are crystals in most rooms.
If you're feeling a little more flush and fancy a taste of real luxury, you can stay in one of
Myhotel
's suites. There are only five but with the Jade Suite – with a beautiful freestanding bath - and the Carousel Suite – complete with a real carousel horse – to choose from, even that will be hard enough.
It also boasts one of the most popular bars in Brighton,
Merkaba
. The bartenders are on hand with recommendations, based on your favourite spirits. And with an offer of a bathtub full of champagne (for an eye-watering £6,500), you could imagine the Made in Chelsea crew partying there til the early hours.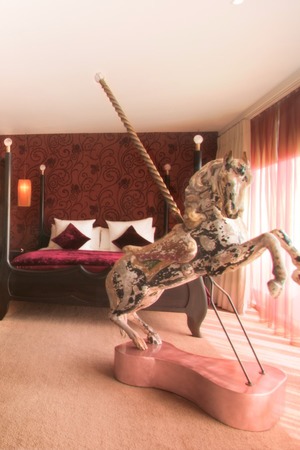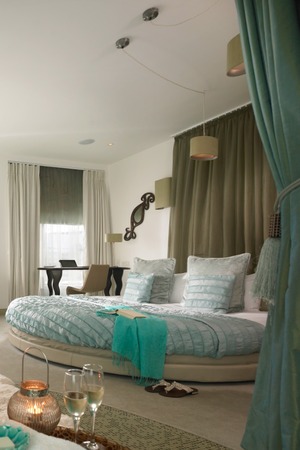 Where to eat
For a trip to the seaside, you can't go wrong with traditional fish and chips and Brighton has more than its fair share of takeaways but if you're looking for something more formal, there is
Fishy Fish Seafood Brasserie
, where you can sample the local delights of the sea.
However, if you're not a big seafood lover or you fancy something more unusual, you could always try
Chilli Pickle
. The restaurant is just dark enough to be romantic and just loud enough to have atmosphere. Although it offers poppodoms to start, the rest of the menu is far more original than your normal bhajis. They offer starters like coconut and coriander pattices (Gujarati-style potato balls, £4.50) and paneer pappad crispies (deep fried cheese in a spiced crust, £5.75) and mains including Bombay chicken biryani (£13.95) and Spring vegetable Dal Cha (£11.95). With accompaniments like peshwari naans, it's even hard to squeeze in one of their delicious desserts.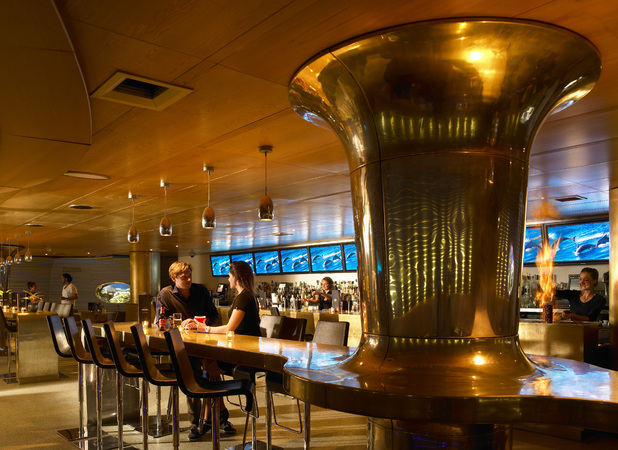 What to do
When most people think of Brighton, they think of the Lanes and the Pier and, although they are both worth a visit, there is far more to the town than that.
You can do everything from visit the
Toy and Model Museum
to go on the nightly
Murder and Mayhem Tour
. Or if you want to make the most of being by the sea, you can kayak, drive a powerboat or even go yacht sailing. The world is, literally, your oyster!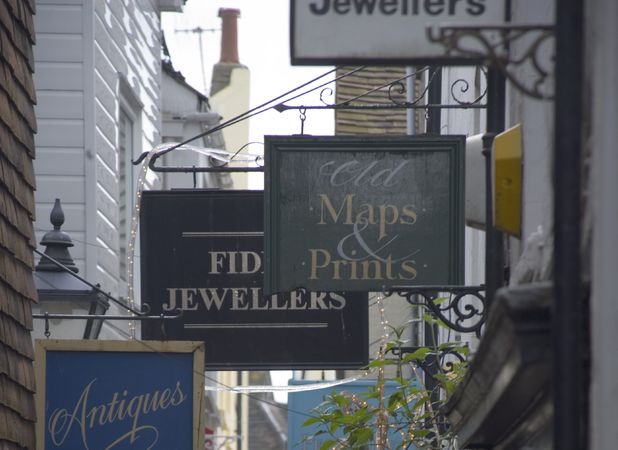 Rooms at Myhotel start at £80. They are currently running a two-night package for two people in a standard double for £180 until 28 February 2014Main courses at Chilli Pickle start from £9.50 and dinner is served from 6pm to 10.30pm