Corrie, Emmerdale, Hollyoaks: we take a look at tonight's top soap stories…
Coronation Street, ITV, 7.30pm
Leanne arrives back on the street and explains to Stella she's here to see her family and little Simon, but she's not sure how she feels about Nick.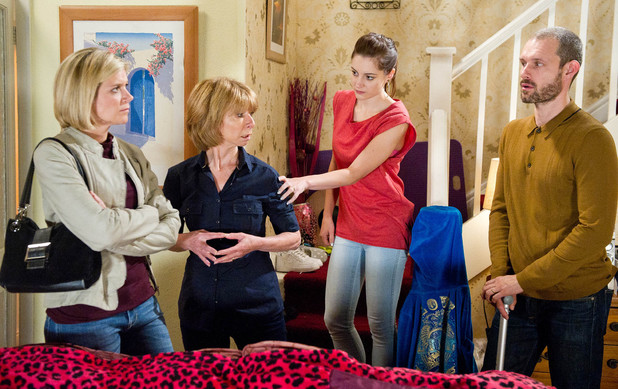 Putting on a brave face, Leanne goes to visit her hubby and is grateful when Kylie drags an interfering Gail upstairs to leave Nick and Leanne to talk.
He begs her to give him another chance, but will she forgive her desperate other half?
Emmerdale, ITV, 7pm
It's a sad day in Emmerdale village as the community gathers to say goodbye to Alan Turner.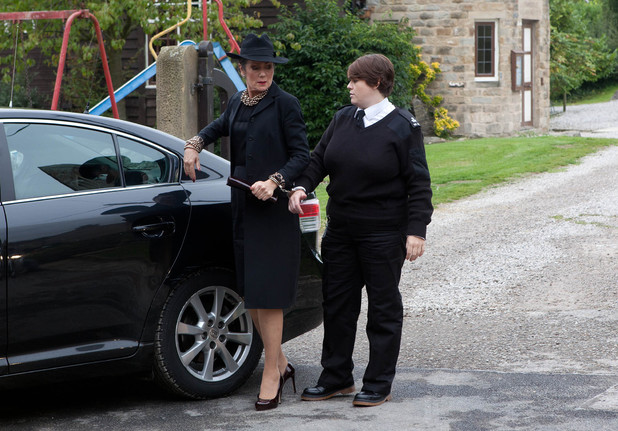 As they head off for the funeral, a procession of motorbikes follow the coffin, and Alan's daughter Steph returns, on day release from prison, handcuffed to a guard.
After the service, there's a wake and somehow Steph manages to escape from her guard. But will she get away for good?
Hollyoaks, C4, 6.30pm
Nancy returns to Hollyoaks after her release from hospital with a new wardrobe, a new hairdo and a new attitude to life.
When she sees Darren and Sienna for the first time, it's an awkward moment, especially as Sienna wants thanks for changing her statement to the police about Nancy's assault on her.
Nancy bites her tongue and insists her only concern is finding Tom, but will her return urge him to come home?