EastEnders, Emmerdale, Hollyoaks: we take a look at tonight's top soap stories…
EastEnders, BBC1, 7.30pm
Michael arrives at Janine's with the pills, but when he sees Scarlett, he has a momentary wobble about going through with killing her mother.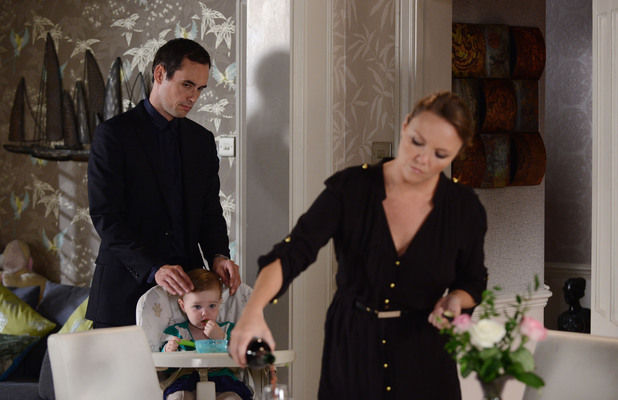 As both Michael and Janine try to work out if the other is playing games, Janine tells him she won't allow him to be part of Scarlett's life, which is all the ammunition he needs to go through with his plan.
When she leaves the room, he goes to put the pills in her drink, but hearing Scarlett cry over the baby monitor stops him in his tracks and he puts them away.
At home later, Michael's angry with himself for not having the guts, but then Alice returns and tells him she's thought about it, and she'll help him get rid of Janine once and for all…
Emmerdale, ITV, 7pm
Moira says Ross isn't well enough to leave yet, despite both Adam and Laurel wanting him gone.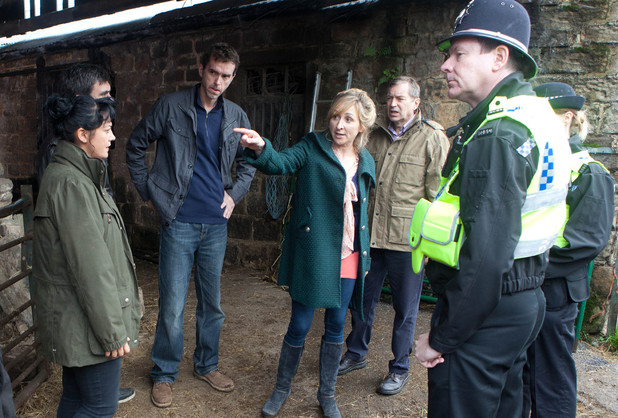 Ross tries to apologise to Laurel for carjacking her, but she's so wound up she ends up launching herself at him – just as the police turn up.
Ross is arrested, but so is Laurel when Ross reveals she attacked him with scissors. Which one of them will be charged?
Hollyoaks, C4, 6.30pm
After Phoebe's proposal, Vincent is torn over what to do, but soon makes a decision…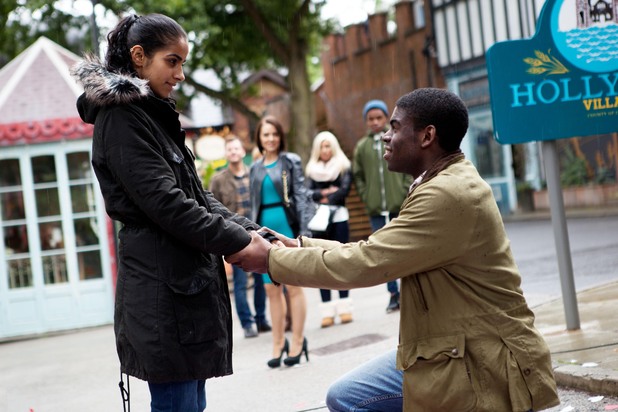 Declaring his love for Phoebe by making a grand gesture in the village, Vincent asks her to marry him and she says 'yes'!
But not many people are on board with their marriage plans, will John Paul give his permission for the wedding to go ahead?