X Factor girl group Miss Dynamix have said they will "come back fighting" during this weekend's live show.
The trio - Jeanette Akua,
SeSe Foster
and Rielle Carrington - were given a free pass last week after band member
SeSe, who is pregnant with her second child,
fell ill during rehearsals.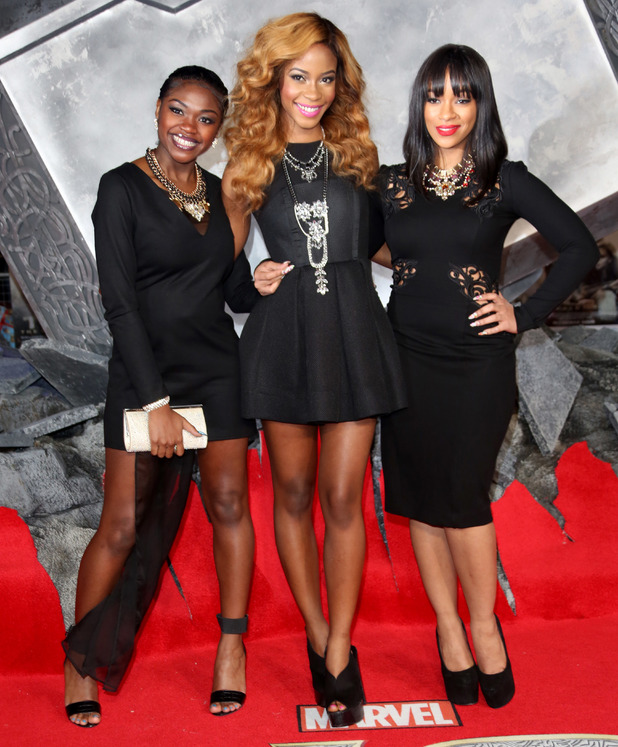 The 22-year-old was then taken to hospital and, during last week's show (19 October), host Dermot O'Leary explained to the studio audience and viewers at home that the group would not be performing, but would still remain in the competition.
Now, Jeanette has told the
official X Factor website
that Miss Dynamix are going to "let their voices do the talking," when they tackle 'Movies Week' on Saturday (26 October).
She said: "People will always have opinions and yes, we know it wasn't the ideal situation – but SeSe's health is more important.
"It was tough on all of us. We all wanted to get out there and perform our song, and I can only imagine how that must have felt for her. I can imagine she felt she'd let us down, but she didn't."
SeSe is now recovering well, and the trio got glammed up for a night out on Monday (22 October), when they attended
Thor: The Dark World
film premiere in London.
"There are three of us and we're in this together," Jeanette continued. "SeSe is doing good and staying hydrated. She knows we're here for her. We are very determined to come back fighting. I'm going to let our voices do the talking and people will see why we're here. We want to prove to people we deserve to be here."
Watch Miss Dynamix's live performance from week one: