EastEnders, Emmerdale, Hollyoaks: we take a look at tonight's top soap stories…
EastEnders, BBC1, 7.30pm
Michael thinks he's managed to intercept the pills he ordered to Janine's house, but when he realises he's collected the wrong package, he gets Alice to retrieve the real pills.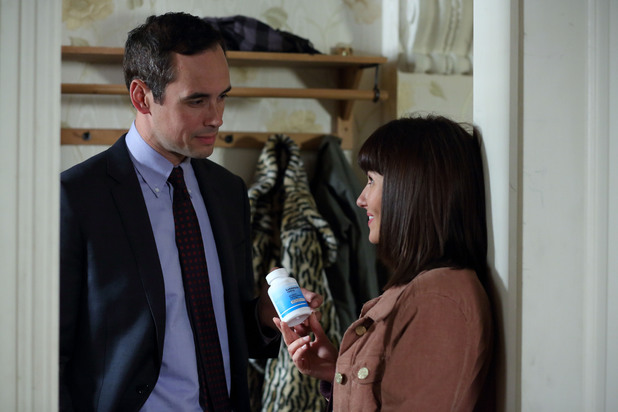 When he tells Alice his plan is to drug Janine so that while she's knocked out he can take Scarlett, Alice is initially wary. But he sweet-talks her round and she ends up insisting she'll be the one to slip Janine the drugs so Michael doesn't break his injunction.
Trusting Alice also gives Michael her bank card to book them flights to Morocco together, and Michael's evil plan is starting to fall into place…
Emmerdale, ITV, 7pm
Determined to get the money together to save the farm, Cain agrees to a dodgy job, but he's not happy when he finds out the nature of the work.
Just as he's about to go through with it, he answers a call to Moira who tells him how much she loves him. Touched by her sentiment, Cain pulls out of the job and rushes off to be by her side.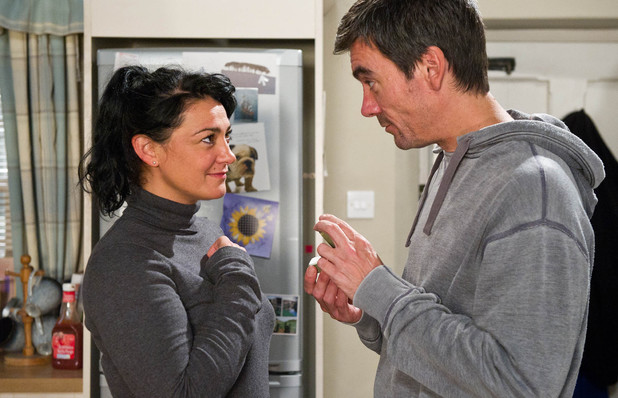 Cain then asks Moira to marry him, but their moment is disturbed when one of Cain's accomplices crashes through the door injured.
They call Vanessa to tend to his wound, despite the fact she's only a vet, and Cain demands the man leave by morning. But will it be that simple?
Hollyoaks, C4, 6.30pm
We get to meet the rest of the Lomax clan tonight and they're plunged straight into a family crisis when they head to the hospital…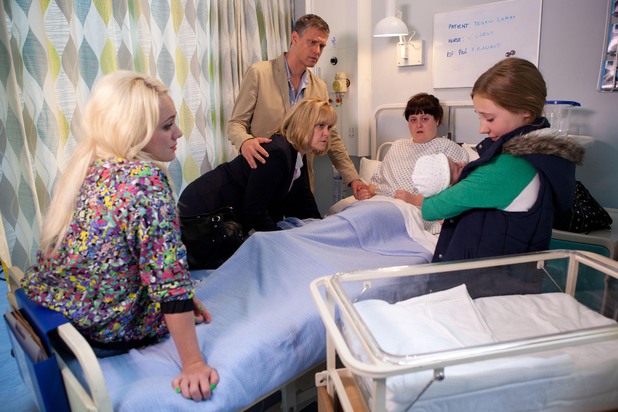 Danny finds out his daughter Tegan has given birth, but didn't even know she was pregnant. He's desperate to make sure she doesn't make the same mistake he did when he gave away Ste and encourages Tegan to keep the baby.
But Sam isn't impressed and insists they give the child up for adoption. Other sister Leela wants the family to give bringing up the baby a chance, but what will they decide?