The weird and wonderful gang of Misfits return for a fifth and final series tonight, and the opener marks the first anniversary of the storm that gave them their powers.
Remember handsome barman Alex? He's now managed to acquire a strange new superpower and he has to use it on one of the gang. Of course, chaos reigns when he does and Alex ends up doing community service too, joining everyone else in orange.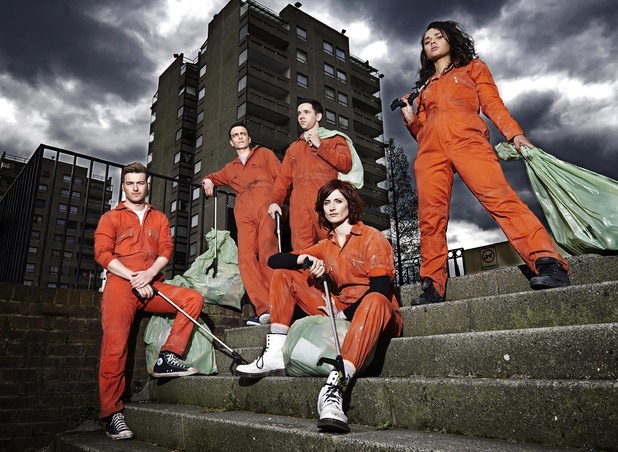 Meanwhile, Rudy's depressed alter ego joins a mysterious new support group on the estate. It's a safe haven for those struggling with their superpowers, including a man trapped in a turtle's body, an old lady who knits jumpers that reveal the future, and terrifying Tim, who believes he's living in a Grand Theft Auto-style computer game.
The gang are going to be faced with some proper A-grade superpowered vigilantes this year, so they're really going to have to up their game if they're going to take them on and win.
Misfits, E4, 10pm